Michuki's daughter, Yvonne Wanja wins legal fee battle with lawyer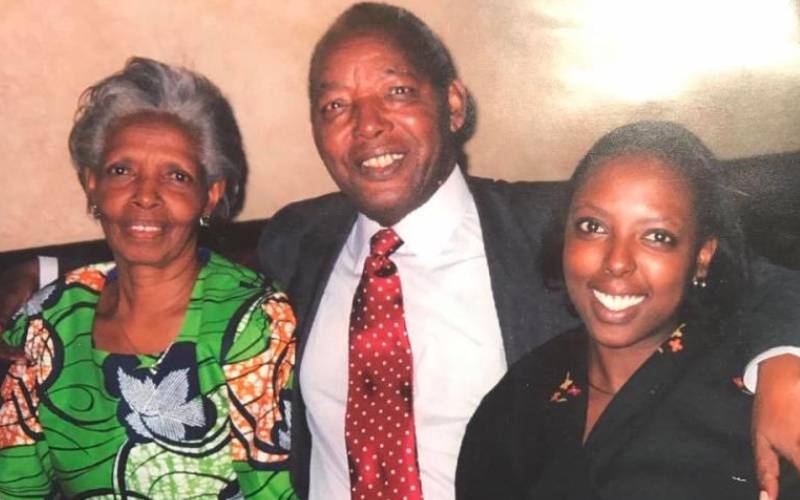 The daughter of former Internal Security Minister John Michuki has won a case against her lawyer Agimba and Associates Advocates.
The law firm was demanding Sh184 million from Yvonne Wanja, for services it offered to her, including challenging a decree by the court allowing her siblings to manage the multi-billion-shilling estate.
Family Court registrar Wandia Nyamu in her ruling said that the law firm could not bill while they had an existing contract whose cost had already been footed.
"Having considered the documents on record and precedent attached, I agree with the respondent (Wanja) that the applicant (Agimba) cannot tax the bill when there was an agreement in existence and payment having been made and strike out the advocate/client bill of costs dated December 18, 2019," Nyamu ruled.
Wanja had instructed the law firm to among other things seek for valuation of Michuki's estate and demand that she gets a sixth of it.
At the same time, she wanted the law firm to have the court compel the administrators to facilitate a forensic audit of Nairobi Golf Hotels Limited.
At the same time, she was seeking a Sh 300,000 monthly upkeep from the patriarch's estate.
Michuki's Will made in 1973, witnessed by his wife Josephine and long-time friend Kenneth Matiba, did not disclose the value of his vast investments, but a 2004 report by a British organisation put his wealth at between Sh3 billion and Sh10 billion.
In court, Wanja blamed her two siblings given powers by the High Court to administer the estate for huge debts accrued by Nairobi Hotels Limited that owns a bigger share of the plush Windsor Golf Hotels and Country Club. Wanja fears that the debts have reached an alarming rate, and wants the court to order that they be settled.
She claimed her sister Anne Mutahi and brother Fred Chege had ignored the management, including requests to mitigate the debts. Other children of the late minister are Martin Michuki, Francis Murai and Sheila Muriugi.
Wanja, a certified financial analyst, writer and wealth management consultant, stated that her late father's estate has not been valued to date, adding that the administrators and beneficiaries cannot work together anymore.
Claiming her siblings have failed to manage the estate as required by the law, she now wants her portion of the estate and the transfer of a title deed for a house in Windsor Park without any cost implication on her part.