75-year-old man born and raised in Kenya wins deportation battle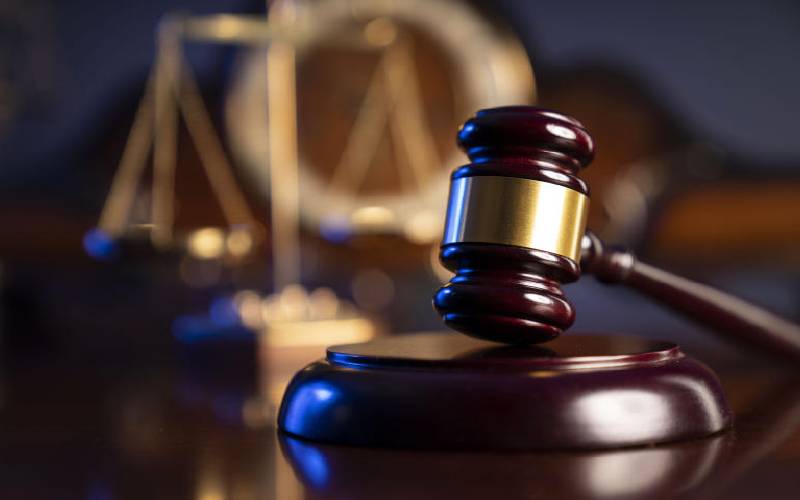 The court has ordered the Immigration Department to allow a British national born in Kenya 75 years ago to get into the country after he was deported on arrival.
The former biochemist lecturer at the University of Nairobi who has known Kenya as his home since birth was told by Immigration officials that he was unwanted in Kenya. They deported him back to the UK in October last year.
Justice Eric Ogola ordered that Immigration should issue the don a visa and if there are any issues with his stay in Kenya, the government should investigate the biochemist, codenamed AZ, in accordance with the law.
The case exposes the government's underbelly as regulations to guide officials on how to arrive at a decision that a person is a prohibited immigrant or inadmissible in Kenya has not been enacted for a decade now.
"It is unfortunate that the aforesaid regulations on a declaration of prohibited immigrants or inadmissible persons are yet to be enacted 10 years after the Act came into force," Justice Ogola said.
The don explained that he is the son of Dr Manzoor Ahmad who was recruited by the British Colonial government as a veterinary surgeon and brought to Kenya.
The court heard that AZ was born and raised in the country and is married to a Kenyan citizen Dr Asmat Ara Begum. His children and grandchildren are Kenyans.
"The petitioner avers that being a renowned scientist, academician of reputable professional standing, and a person engaged in charitable work in Kenya, his forceful deportation has dented his credential and standing in the society; he has been psychologically traumatised," his lawyer Willis Otieno argued.
The court heard that the don holds a PhD in Biochemistry awarded by the University of Nairobi in 1977 and that over the years, he has visited Kenya more than 20 times to carry out charitable activities and visit family members who are in Kenya.
He asserted that he has always applied for a visa on arrival and left the jurisdiction within permissible time and has never been charged with any criminal activity or offense.
The government, in its reply, conceded that AZ was born on November 3, 1946, in Mombasa to a British colonial veterinary surgeon.
It, however, asserted that just like his father, he has never applied to be a Kenyan citizen neither has he held a Kenyan passport nor an identity card.
Re-entry permits
The court heard that at all times, the 75-year-old father of two has sought re-entry permits from as early as September 5, 1969, when he was in the University of Karachi and subsequently in 1971-1976.
"The petitioner is not Kenyan by birth since neither his father nor mother were Kenyan citizens at the time of his birth in Kenya," the State replied.
According to the government, the don was placed on its blacklist following an adverse report against him from the National Intelligence Services that he was involved in human trafficking.
Justice Ogola heard that although the don is married to a Kenya citizen and their marriage is blessed with two children who are Kenya citizens, it does not grant him automatic citizenship.
While denying the allegation, AZ insisted that if the government allegations were true, he ought to have been apprehended and charged either in Kenya or in the United Kingdom.