Guard recalls the horror of Ivy Wangechi's killing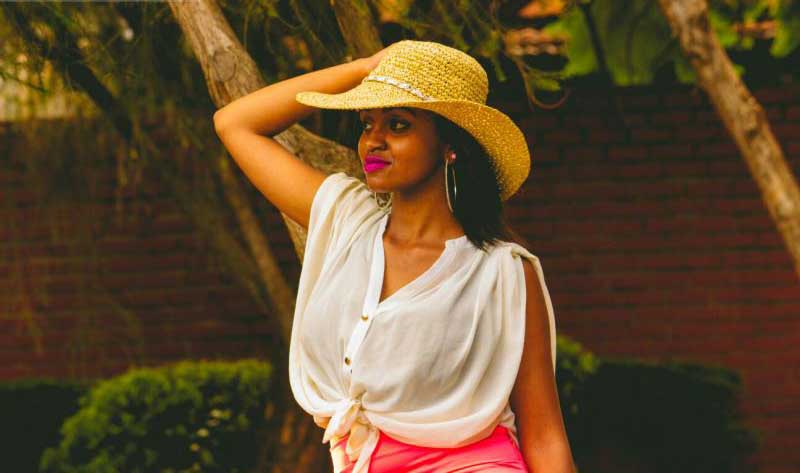 Security guards attached to Moi Teaching and Referral Hospital recounted the horror visited on former student Ivy Wangechi by her axe-wielding boyfriend Naftali Kinuthia.
During the second hearing of the case before Justice Stephen Githinji in Eldoret, two security guards and Wangechi's classmate testified before the court.
One of the guards said he was going about his business when he heard loud screams a few metres from where he was.
He added that he saw the accused hit a student who was lying down using an axe. The student was dressed in a white dust coat.
"His (accused) hand was raised high and I saw him hack the student using the axe. The axe landed with a thud amidst screams from students who started gathering at the scene," said the witness.
He said the assailant then unleashed a knife, which he used to scare away the crowd as he ran away from the scene while people screamed saying, "he has killed her".
The witness further testified that a large crowd consisting of boda boda operators then started pelting the suspect with stones, preventing him from running away.
"At the time when he was attacked with stones, he dropped the axe and knife. Police later arrived and stopped the mob from further attacking him," he said.
He identified the axe, knife, and clothes, which were presented as evidence by the prosecution.
Another security guard testified that he witnessed the incident while at the MTRH entrance about 100 metres from the scene.
He said he made a radio call to MTRH patrol desk informing them of the incident, and ensured that an ambulance rushed to the scene to ferry the injured student to the hospital's emergency section.
He added that officers on patrol went after the assailant, who the public had already attacked.
Wangeci's former classmate said she was from the school's laboratory when she heard screams outside.
She told the court she rushed out only to find her classmate lying down in a pool of blood.
"I saw her name tag, it was Ivy, and she was badly injured. There were other students around her; we tried to get a wheelchair to help rush her to the hospital, but luckily an ambulance arrived. She died while undergoing treatment," said the medic.
Meanwhile, Kinuthia through his lawyer Vincent Githaiga, has filed a third application for his release on bond stating that his client was not a flight risk and will attend all court sessions when required.
The defence counsel had requested for an adjournment stating that the prosecution, as well as Wangeci's family advocate, had failed to serve them with important documents, including screenshots and cybercrime reports that they would use during the hearing.
The three witnesses out of the intended six had already testified before the matter was adjourned.
The hearing was adjourned to December 15. The ruling on the bond application review will be delivered on September 23