Crimes of our times and how police ended their reign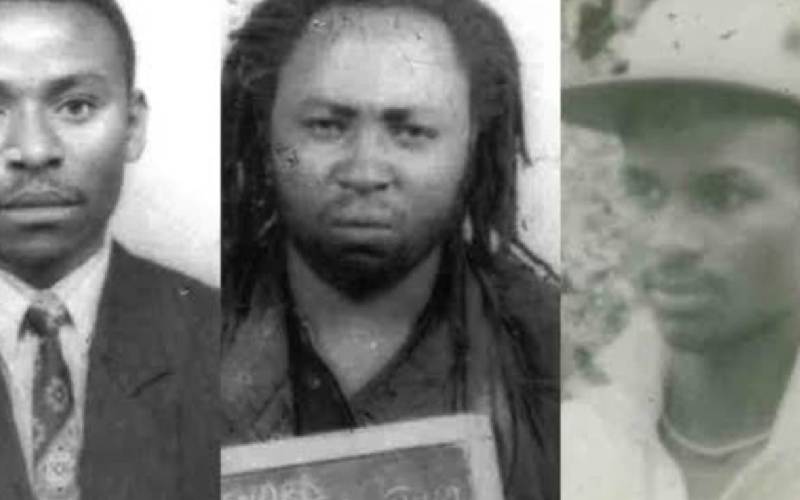 Every generation has its fair share of criminals. These are villains whose escapades in executing their gruesome crimes capture the nation's attention. Currently even seasoned police officers are nervously cracking jokes as they shiver inwardly at the prospect of encountering Corporal Caroline Kangogo, who is a person of interest in a murder investigation.
Detectives want to question her on the killing of two of her former lovers, on a fellow officer. Her fluidity and alleged crimes has reignited fears that gripped the country 16 years ago.
The fears can be traced to the time when Daniel Kiptum Cheruiyot was inducted as a police reservist on February 6, 2001 in Eldoret, with the hope that he was going to fight insecurity. To their dismay and outrage, he used his gun and skills to rob civilians and even kill police officers, sometimes masquerading as a CID officer.
By the time he was dramatically taken out by a sniper in February 2005, he had killed at least four police officers and robbed many people millions of shillings.
Before Mr Cheruiyot became a national sensation, the unofficial title of criminals of our time had been jointly held by the unholy team of Bernard Thuo Matheri (Rasta), Athony Ngugi Kanagi (Wacucu) and Gerald Wambugu Munyeria (Wanugu).
The three were so dreaded that a police squad, Makuyu Flying Squad, under the command of Inspector Timothy Kamunde was detailed to hunt and kill the gangsters who seemed to mysteriously vanish from several police dragnets.
The hunt for the criminals at times turned comical as frightened cops fled their stations opting to wait for the criminals by the roadside. Some people who bore the slightest resemblance to the said criminals were arrested and brutalised by overzealous security agents.
One cleric even had his teeth knocked out by cops who wrestled him to the ground, thinking he was Wanugu. However, their proverbial 40 days arrived and the criminals were gunned down between 1996 and 1997 in a highly dramatised operation resembling a Hollywood movie.
The script seemed to have been drafted by the grandfather of bank robbers, Peter Mwea alias Wakinyonga who was gunned down by Patrick Shaw, a no-nonsense police reservist in 1978.
But, these criminals are amateurs compared to the exploits of US gangster John Dillinger, a distinguished robber with a penchant for killing cops, staging prison breaks and locking up prison officers in the cells they were supposed to guard.
His eight-year reign of thievery and blood-letting ended on July 22, 1934, when he was shot by undercover agents from an elite FBI squad.