Dos and don'ts that will help you weather the cold season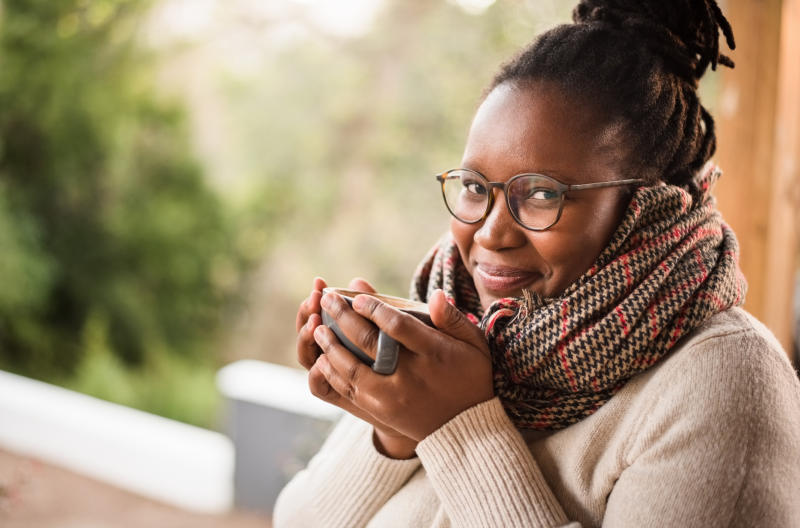 THE DO's
DRESS WARMLY
The months of June, July and August get very cold in Kenya. People are advised to keep warm during such cold periods. This kind of weather demands that we wear appropriate shoes to keep our feet warm.
It is advisable that you wear high polyester garments next to your skin during the cold weather. Polyester helps to keep your skin dry and warm.
One could add a woollen blouse or shirt over your inner polyester garment depending on how low the temperatures are.
You should wear a water-resistant jacket, preferably with a hood, to keep off water from seeping into your inner garments.
Scarfs also come in handy during the cold season. They help you keep your neck and chest area warm all through.
Gloves too can be worn if you don't need to use your hands much. You could also add a beret hat or a woollen marvin hat to keep your head warm.
Wrap up in bed. When very cold, bed socks and even a hat can help to keep you warm in bed.
Get moving. Keep as active as possible. This is a great way to keep warm. It also prevents muscle loss – muscles are important to create body heat.
KEEP THE RIGHT TEMPERATURE
Keep the house at the right temperature. The area you spend most time in during the day should be around 21°C. The rest of your home should be at least 18°C so you always keep warm. Turn the heat up if you are still cold.
Use hot water bottles, electric blankets and wheat bags.
Electric blankets cannot be used with hot water bottles though, and may not be suitable if you have incontinence problems – check with your doctor. Also check if your electric blanket can be used overnight.
EAT PROPERLY
Staying fed and well hydrated is the key factor to coping with cold weather. Starvation and dehydration can worsen your situation in cold weather environments. When the body is trying to cope with the stress that the cold temperature brings, it uses more energy to produce heat. Hot chocolate, tea, hot lemon and ginger always come in handy.
STAY HEALTHY
Getting sick during cold seasons slows down chances of quick recovery, especially from cold-related diseases like asthma. Therefore, one needs to avoid getting sick, take extra care by getting enough sleep, staying active and maintaining high levels of cleanliness. Don't avoid water because it is a cold season. You can instead use warm water if cold water bothers you.
Eat more fiber.
STAY HYDRATED
Cold weather is known to have a drying effect on the body. It is important to stay well hydrated, particularly if you have to venture outside.
BE CAREFUL WHEN USING A JIKO INDOORS
Families that cannot afford heaters may choose to use jiko (charcoal stove) as they are cheaper and readily available. Jikos may make your home toasty but are silent killers; many have died from carbon monoxide poisoning. As such, if one decides to use a jiko, ensure the room is well ventilated and avoid going to sleep with the fire still on. Even if the fire/charcoal has burnt out, take out the jiko. If you start to develop a headache, dizziness, nausea and vomiting, immediately take out the cooker.
THE DON'T'S
Avoid wearing sandals and all kinds of open shoes during the cold weather. Exposing your feet to cold temperatures could give your feet cold sores. One will also not be able to manoeuvre through muddy areas when in open shoes (in case it's a rainy, cold weather).
Don't forget to wash your hands. The simple habit of washing your hands helps to keep one safe from getting sick.
Never stay in the hot tub for too long. Soaking in a hot tub is one of the best ways to warm up in cold weather, but for some, it can be dangerous. Pregnant women are mostly warned against this.
Beware of carbon monoxide. It is during the cold season when you should really watch out for carbon monoxide poisoning because the gas can be released by faulty heating systems – jikos or gas-powered appliances – and one is less likely to leave windows open during cold weather. Common behaviours like leaving or placing a burning jiko under the bed with the thought of warming the room/bed often leads to deadly outcomes. It is advisable to install carbon monoxide detectors.
Don't neglect your skin. Air tends to be dryer in cold weather and since we are known to turn up the thermostat instead of opening windows, there is not as much natural moisture indoors, hence one is likely to have dry skin. If the skin starts to crack and bleed, it can lead to infections. Just don't forget to moisturise.
Do not avoid drinking water. Water is vital for one's life, especially during cold weather as it hydrates the body.
Do not drink alcohol to keep the cold away. Alcohol is a vasodilator, meaning it increases the flow of warm blood to the skin, increasing the feeling of warmth. The vasodilating properties, however, take the heat away from your internal organs, making your body colder.