Multiple burials leave priests with trauma as Covid ravages villages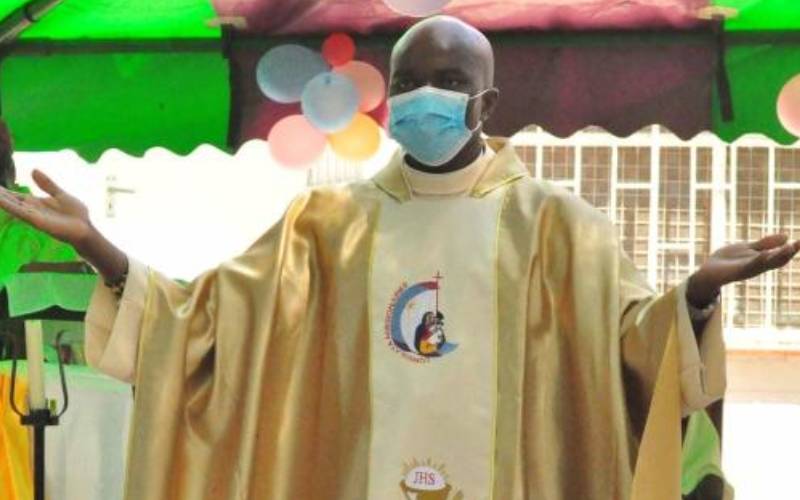 Inside the Intensive Care Unit (ICU) at Siaya Referral Hospital is a patient on oxygen, his family outside the unit waiting for news about him with bated breath.
Father Nobert Migoye of Pantaleon Catholic Church Siaya Parish walks in with his Roman collar barely visible. He is in personal protective equipment (PPE) and is not easily identifiable.
Since the onset of the pandemic, he has been visiting the bedside of Covid-19 patients both at home and in hospitals to offer religious rites for the dying (anointment of the sick).
Fr Migoye carries a plastic bag with a ball of cotton wool and a bottle of holy oil.
He knows he is at a high risk of contracting the disease from his congregants.
He stretches out his hand and begins to pray. Just after saying the prayers, the patient opens his eyes and says, "thank you, father, for absolving my soul" and dies.
The priest recounts the last moments with one of his parishioners at Siaya Medical Centre.
"After prayers, he asked me to take him to the toilet. When I brought him back to the bed, he looked at me and said, thank you father, closed his eyes and died," Fr Migoye narrates.
"I approached to speak to him but he was not responding anymore, I was shocked."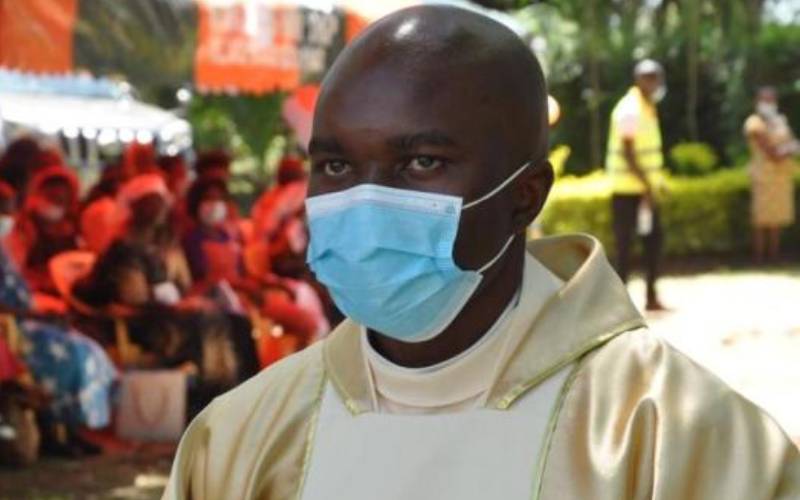 A surge in burial ceremonies and anointment of the sick has left many Catholic priests traumatised.
"We are told to wear gloves but the patients say, 'father am I so bad that you wear gloves like the nurse?'," says Migoye.
He says as a priest, he visits the sick to give them hope, but the PPE make the patients more hopeless, and this is not easy for him to take.
"Four patients have so far died in my hands after I anointed them," says the priest.
In June, Fr Migoye presided over the burial of 38 congregants. On one Saturday, the parish, which ordinarily buries an average of one person a week, buried 11.
"It's traumatising moving from one burial to the next in the company of Christians and witnessing more than six coffins of people I know getting buried on the same day.
"People are dying and the numbers are increasing. Why do I bury two people every day from Monday to Monday?" he posed, adding that the deaths are not normal.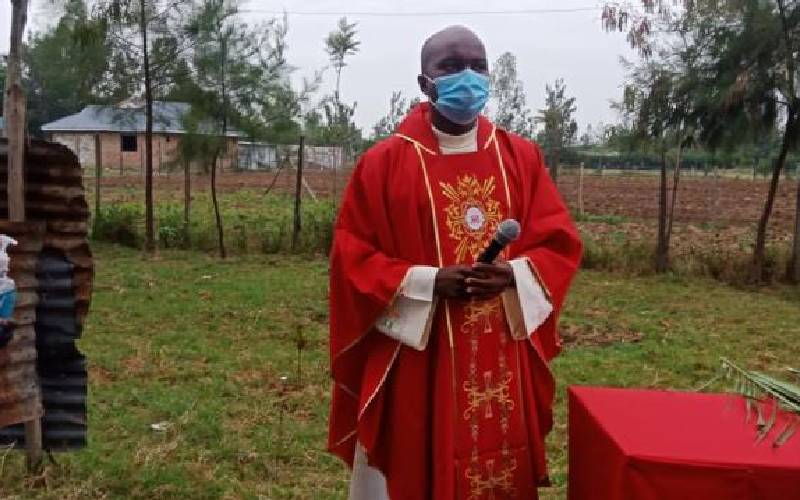 What is more worrying, Migoye says, mourners do not adhere to Covid-19 protocols when they attend funerals.
He says he now anoints an average of five patients in a week compared to one or none within the same period before the pandemic.
"This is out of hand and has given me an opportunity to pray and come to terms with the fact that life is short and very fragile," says the priest.
"When I see the pressure is too much I visit priest friends just to talk. I feel very unsafe in my own house, sometimes I run around or decide to share my experience."
The pandemic has also hit adored church rituals, with most sacred moments becoming impossible, most families cannot bid goodbye to their dying kin and only religious leaders allowed to be close to the patients.
Uncomfortable and traumatising
At St Aloysius Ojolla Parish in Kisumu, Fr Peter Winga says in most cases, he is unaware that the patients he anoints have Covid-19.
"At the waiting room I'm told to remove my priestly clothes and wear PPE. This becomes very uncomfortable and traumatising. The family watches from a distance and when I come out, they ask anxiously about their kin's condition," Fr Winga says.
"I feel like I have thrown my life while in the Covid-19 wards. You are only allowed to wear the stall, mostly you are at a distance and talk to patients through gestures."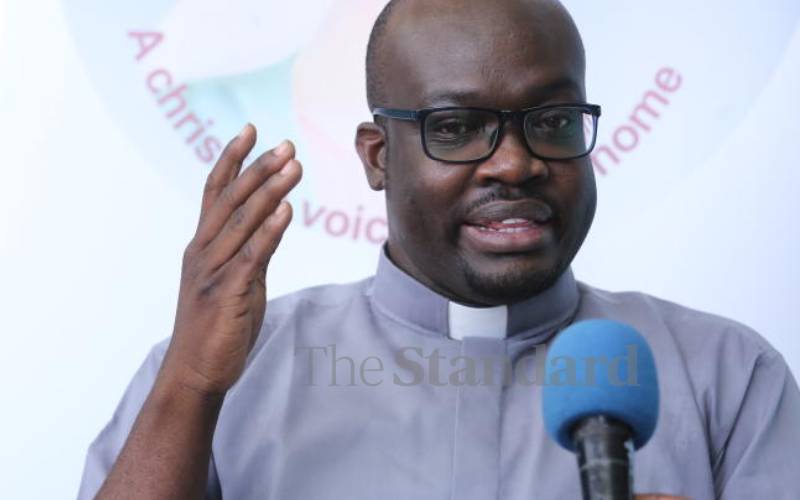 Sadly, after assuring the family that the patient is fine, he later receives a call that they died. Fr Winga anoints at least five patients and buries at least seven in a week.
"The process of mourning is incomplete and we take a short time burying people well known to us. As humans we grieve," says.
Fr Boniface Mtanda says many congregants throw caution to the wind and question priests' level of faith in God when they see them in PPE.
"They say we have a lot of faith in God and that makes us immune and when we wear masks, they say their God is being betrayed," says Mtanda.
During anointment, he says they are given only three minutes and this changes the procedure of the ritual.
"When I anoint someone and later I hear that they are dead, it affects me. We are undergoing a lot of psychological torture, and we wonder what tomorrow will bring," he says.
He says some priests are still in denial. "They claim the pandemic is a spiritual war and not entirely a human disease and all they need are prayers," says Mtanda.
"Some Christians insist that we put our hand on them without which they feel they haven't received the blessing. They also demand to receive the Holy Communion through the month but we encourage Covid-19 patients to commune by desire," he says.
Francis Konyach, the Kisumu Catholic Archdiocese Medical Coordinator, says priests are highly traumatised when they receive news of death of those they anointed.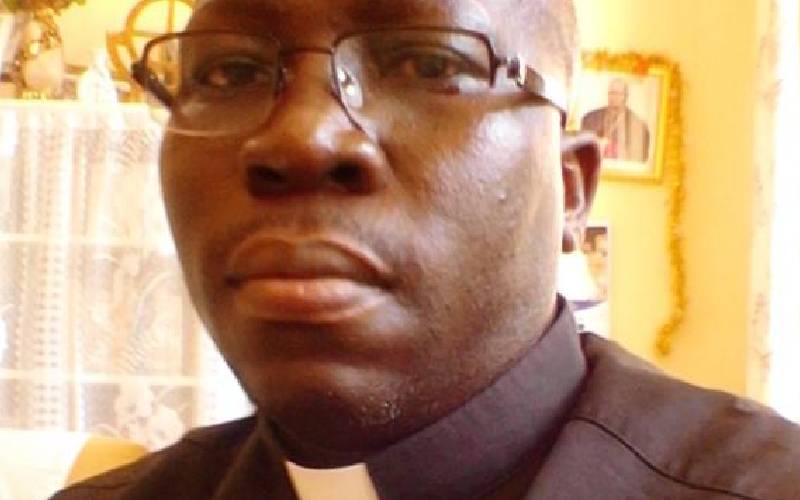 "We worry a lot, you cannot tell once you admit the sacrament whether you are infected or not. We are stressed, depressed and traumatised," Fr Konyach said.
Data from the archdiocese shows five priests have been infected with the virus in the recent past.
Archbishop Philip Anyolo assured the priests the church is concerned with their welfare.
"The number of burials and anointing of the sick has doubled. This is an unusually tough time for the church," Anyolo says.