New row over plans to have prayers for Justin Muturi at Mt Kenya Forest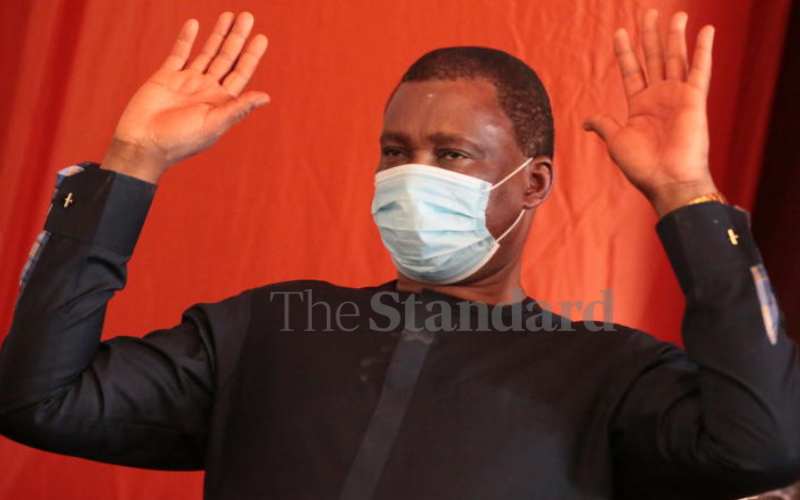 Two groups of elders from Mt Kenya have clashed over a plan to hold special prayers for National Assembly Speaker Justin Muturi, who was recently coronated as the region's spokesman.
A faction that supports Muturi, led by Kungu Muigai, plans to hold the prayers at a shrine in Mt Kenya Forest on June 26. However, another group of elders, which claims to be custodians of the shrine, led by Wambugu Nyamu, has opposed the move, saying they did not sanction the function.
Nyamu's group, which regards itself as Agikuyu high priests, has warned that those planning to hold the prayers and anyone else who might attend the function against their advice will "face the wrath of God".
"We only have 10 Agikuyu high priests. We received a request from Muigai and his team over their intention to pray for Muturi at the shrine, but we refused because that would attract God's wrath. They offered us money, but we still refused," said Nyamu, who leads the group that is also known as Agongoni.
Nyamu said Agongoni were the custodians of the shrine and had not given anyone permission to hold prayers there.
"Muturi's team made a request but we declined. If anyone sets foot in the forest that day, their families will be consumed by fire," Nyamu added.
However, Muigai, who is also President Uhuru Kenyatta's cousin, dismissed the threats, saying such would not stop them from holding the prayer meetings in the forest.
He claimed those against the prayers were also opposed to Muturi, and urged them to pick their preferred leader and anoint him, the same way they did with Muturi.
The National Assembly Speaker was coronated on May 22 at Mukurwe wa Nyagathanga shrine in Murang'a County during an event attended by hundreds of elders.
"They are lying about being the custodians of the shrine. On the contrary, the shrine belongs to us. We will camp there until the day of the prayers. We invite other elders to join us for the ceremony," Muigai said.
Njuri Ncheke chairman Linus Kathera called Mt Kenya West to support their son (Muturi). Njuri Ncheke is the supreme governing council of elders for the Meru people.
"It's our time. We have supported Jomo Kenyatta, Mwai Kibaki and President Uhuru. They must now support our son," he said.