Living in the shadows of Knut's past victories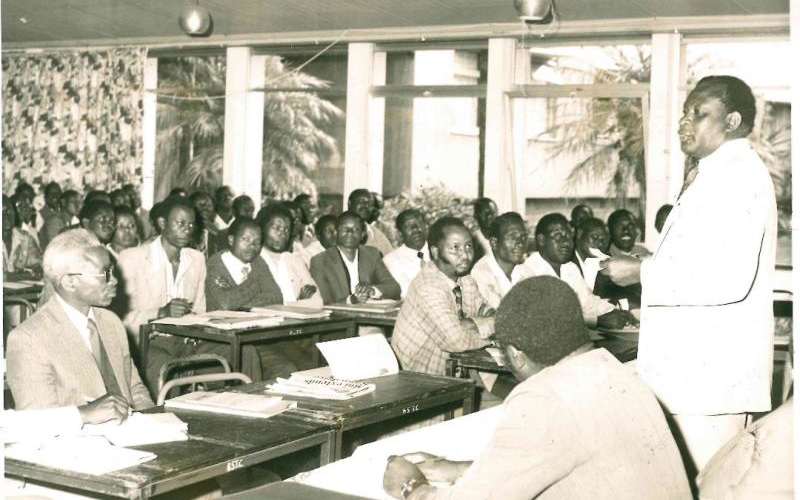 Red hot coals beget cold impotent ash. Two weeks to the end of June and an estimated 300,000 teachers are unsure when their next pay hike will be. Their Collective Bargaining Agreement is expiring in a fortnight and the once formidable Kenya National Union of Teachers (Knut) is on its death bed with Secretary General Wilson Sossion under siege; de-registered as a teacher amidst attempts to hound him out of office.
But it has not always been like this. At the height of Knut's power, teachers could make the country ungovernable when they poured into the streets, highways and village paths. Their union leaders were forces to reckon with, and like a referee, they could trigger a revolution by just blowing their whistles.
One of the most unforgettable Knut leaders still remains Ambrose Adeya Adongo, the man with the thundering voice who commanded the respect and following of 240,000 teachers. Adongo led the union for a record 31 years, and knew how and when to ratchet up pressure so that his members could benefit.
The most classic case was in 1997 when he led a nationwide strike. And despite the government's pleas that it had no money, he was able to extract a 200 per cent salary hike, although it would take the government another 20 years to pay the arrears. By then a substantial number of beneficiaries had died.
After his demise in 2001, Adongo refused to die quietly, as his two wives publicly squabbled about the distribution of his vast estate and who among his 11 children would inherit his dozen houses scattered in Nairobi and Kisumu, among other properties. Before him, Joseph Kioni, the pioneer secretary general, had been imprisoned after he challenged President Jomo Kenyatta's admiration for treating teachers shabbily.
There have been other secretary generals like Francis Ng'ang'a, who succeeded Odongo, but it is under Sossion's watch the union has been systematically undermined to a point where it only has a small fraction of its former membership. Realistically, the union is only active in Nairobi and a few other areas. Many branches have shut because the union cannot pay rent and salaries.
Today the number of teachers has grown from the original 100 who witnessed the birth of the union during the Pumwani Conference of December 1957, to about 300,000 in 2007. It will be interesting to see whether Sossion, who is fighting to extend his eight-year tenure, will rescue the giant union from the jaws of death, and revive teachers' hopes.
[Amos Kareithi]