Peace icon who rallied women to boycott cooking for fighting men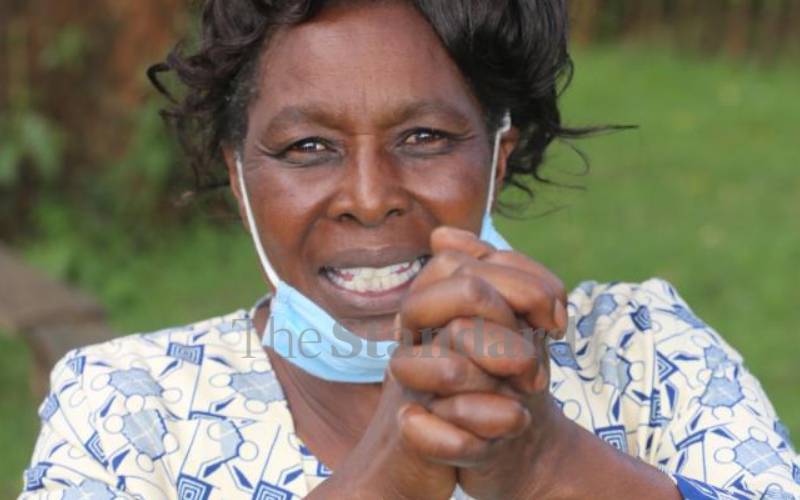 The neighbourhood was burning and young men were increasingly becoming heartless, killing each other in their numbers, 13 years ago.
That period the country was staring at a civil war following the 2007-2008 post-poll violence, but Beatrice Kimani, 62, stands tall to date, because of her deeds. The retired teacher calmed the storm, and is still sustaining the peace.
In Burnt Forest, Uasin Gishu County, where she lives, Ms Kimani, is known as a peace icon.
When men were violently clashing and destroying property at the height of the violence, 13 years ago, Kimani rallied women to boycott cooking for their fighting husbands and sons.
"I am still assembling women in the grassroots until today. Our men know that there will be no food if they cause chaos again," Kimani says.
The reduced food supplies weakened the hostile men, mainly from the two dominant communities in the area, which were fighting.
As the country heads into an electioneering period, and amid calls for unity, Kimani says inter-community women networks will stop men from fighting over election-related issues.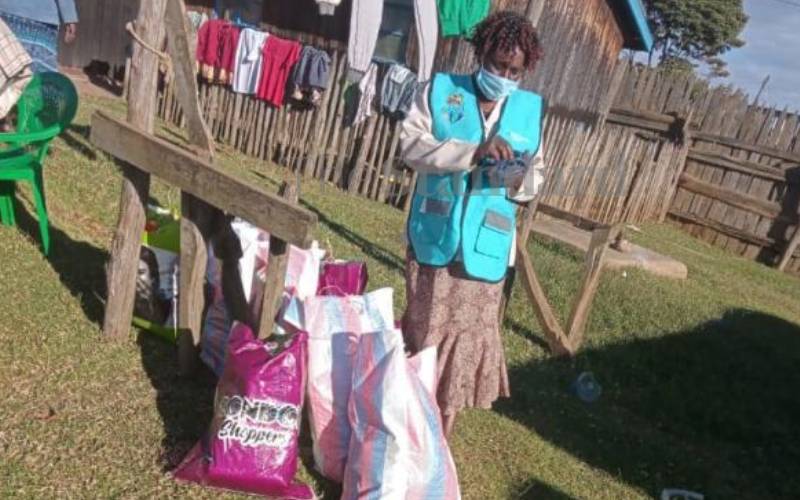 Kimani was born in Nyeri, and after her studies, she landed a teaching job that took her hundreds of kilometres away to Burnt Forest.
Fears of violence
"There are still fears of violence. But as women, we are on the lookout. Never again, will we allow fights that cause suffering among women and children. Women's role is to provide food for fighters, and that will never happen again. We love the peace we are enjoying," she avers.
She arrived in Burnt Forest in the early 1990s and was posted to a primary school in Kesses sub-county in Uasin Gishu. Her worst fear when she arrived was election skirmishes. She witnessed bloodletting in 1992 and lived in panic.
Burnt Forest has been a hotbed of election-related skirmishes and is dominated by the Kalenjin and Kikuyu. It bore the brunt of the 2007-2008 post-election violence. The two communities now live in peace, according to residents and authorities.
It is in Burnt Forest, Kesses constituency, where Kimani met the man of her dreams, got married and settled down. She was later transferred to Arnesens Primary School where she was the deputy headteacher.
In 2000, she decided to work as a volunteer at an organisation, Rural Women Peace Link, juggling teaching with sensitising women and girls on retrogressive practices such as Female Genital Mutilation and peace.
But the horrendous fighting during the 2007-2008 post-election violence would become the worst nightmare for Kimani.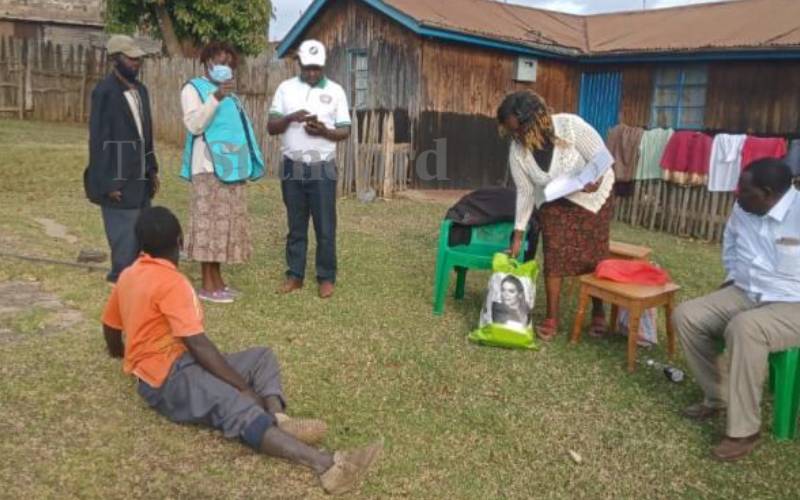 Later, the number of the Internally Displaced Persons shot and they were prompted to move to Arnesens Primary School, where she was the deputy headteacher.
"I had the school's keys and I took the risk of moving the IDPs, mainly women there. The IDPs were from both communities. Some men were also in the group. Before we settled down at the school, the institution became a centre of violence. The youth shifted their battlegrounds to the school. Some police officers who had been deployed quelled the fights, and we continued taking refuge there," she narrates.
Coalition government
Ms Kimani said after the skirmishes had been repressed following the formation of a coalition government between the then President Mwai Kibaki and his political nemesis Raila Odinga, displaced families were encouraged by the government to return to their homes.
But according to her, only a few families were willing to return to their homes because most houses had been torched and communities were still hostile against each other.
"We decided to have two separate meetings for the women from the two warring communities and each group had no kind words for the other," she recalls.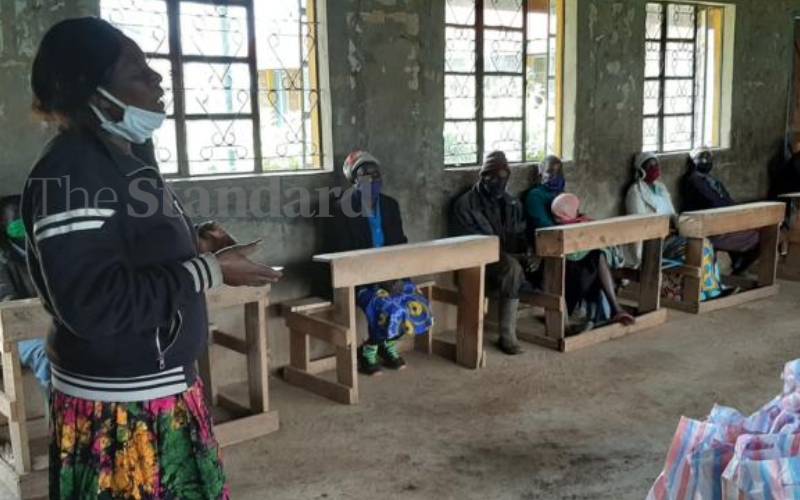 She adds: "We discovered that women were inciting their men and their sons into fighting. After meeting women from each tribe separately, we held a joint meeting which was chaotic. Harsh words were traded. But eventually, they buried the hatchet after discovering that the market where they used to sell vegetables and potatoes was desolate. They resolved to live harmoniously and continue doing business."
Kimani said on behalf of the women, she wrote to the then US Ambassador to Kenya Michael Ranneberger, who helped source for funds, resulting in the reconstruction of the market that is now the uniting factor in Burnt Forest.
"At some point during the violence, I asked women to stop cooking for their husbands and sons if they failed to end the fights," she recalls.
Since then, she says, she has been sensitising women from both communities on early signs of election violence and how to nip election-related chaos in the bud.