LSK wrangles may lock lawyers out of practice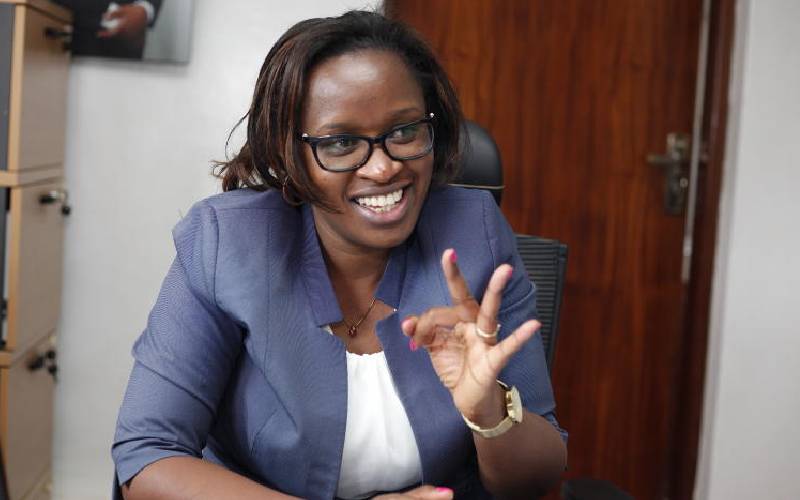 Leadership wrangles at the Law Society of Kenya (LSK) have paralysed operations at the organisation's secretariat, raising fears that several advocates could be locked out of practice.
A statement to lawyers by LSK Chief Executive Officer Mercy Wambua painted a picture of a secretariat that is almost grinding to a halt, without basic needs to run its offices and provide services to members.
"We regret to inform you that we are currently experiencing challenges in service delivery due to disconnection of internet services, attributable to non-payment of the pending bill to the service provider," reads the letter by Wambua.
Wambua blamed the stalemate on the Vice President Carolyne Kamende, who she alleged has not signed several cheques to pay service providers.
Among the services affected are the processing of practicing certificates, processing of certificates of good standing and letters of no objection for registration of law firms.
This means that lawyers who have applied for renewal of their practicing certificates and those seeking to open their own law firms will have to wait.
Other services lawyers cannot access include advocate search engines and online portal, activation of members after submitting their applications for practicing certificates and hosting of online events.
The CEO cautioned that they risk of losing valuable data since they have not paid subscription to back up data online, get online security updates and booking of online events.
Wambua stated that they also cannot reimburse their staff expenditure incurred while on duty, and cannot pay for security services, bulk message services and office stationery.
"Our suppliers have declined to provide further supplies until we make payments. The secretariat lacks basic utilities necessary for their day-to-day operations including provision of drinking water," she said.
Feuding camps
Divisions have been raging since last year when the society's president Nelson Havi suspended the CEO, which resulted in two camps; one behind Havi and the other supporting Wambua.
But she went to court and obtained orders reinstating her, while a section of the LSK council members passed another resolution to suspend Havi from office.
Several senior lawyers and past officials of the once vibrant society refused to comment, claiming the two sides have rejected their efforts to mediate. [Paul Ogemba]