For the Turkana, goat intestines predict rains, raids, droughts, diseases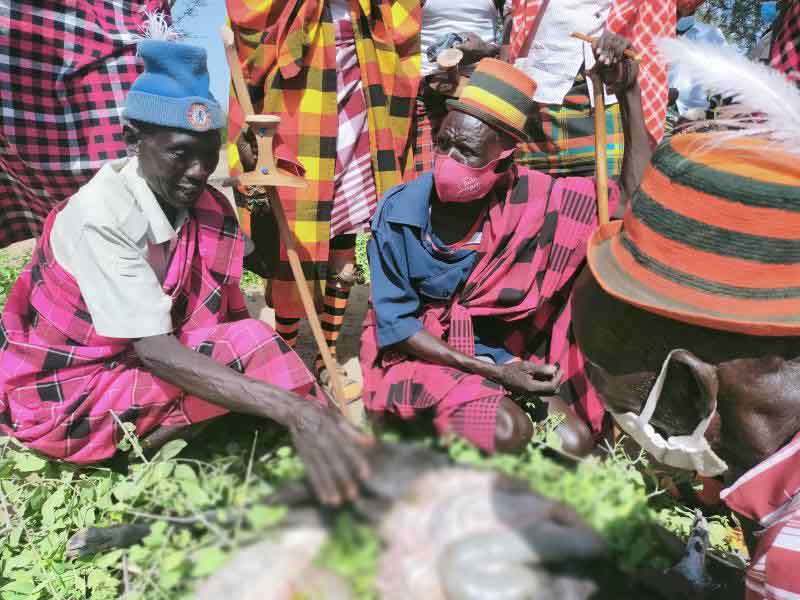 The Turkana don't have to rely on the Met or weather Apps to know when it will rain, onset of cold season or when to migrate their livestock during drought.
It all starts with Agata, a prayer to the gods to prevent calamities and bestow good tidings before indulging in Edonga a traditional dance to usher in the goat slaughtering ceremony called Akritet and for which women dance gracefully dressed in Abwo, the long skin dress stemming at the back to the ground, Ngakoromwa, the beads on their necks rising to the tunes.
Men, spotting the Ngakopir headgear, lead the chorus while elders from eight villages and bedecked in cap, white and brown ostrich feathers, follow the proceedings while seated on Ekicholog, the traditional stool.
Once the goat is slaughtered, the intestines are removed and Ngathike Aruman, an elder explains the intestines are their bible since "as per our culture we believe that everything done on earth is recorded in the intestines of a goat. When you observe it, you can tell of many occurrences past and future" and no part of the goat goes to waste.
The elders check the contours of the intestines frowning, others show no emotion but will shortly report that the Western part of Turkana will experience rainfall in three weeks and for that reason "some of our animals that will head to Loima and Lokichar areas due to the rains but they will not stay there for long," Joseph Etabo, the farmers' representative.
From the intestines, elders can also predict forthcoming raids and "our people will fight with the enemies around Kibich area and our animals will move to that side." Months among the Turkana follow cycles of the moon cycle and besides weather patterns, the intestines can also guide them during elections and Naroongor Kasukou, another elder predicts that "there will be three candidates for the general elections and one will succeed but will run away to Nairobi, forgetting his people only to come back during the Christmas festivities."
Current data from the Kenya meteorological department shows that the Northern Rift valley and West Rift Valley will receive above-average rainfall with temperatures slightly warmer than average for the next three consecutive months. Josephat Lotwel, is the Assistant Director Drought Contingency Planning and Response under the National Drought Management Authority (NDMA) Turkana Branch.
He agrees that traditional methods of predicting weather can be used alongside scientific methods which "concentrate more on the biophysical which deals with rain and time frame but the traditional method tells us more. It looks at rainfall, raids, flooding areas, diseases both human and livestock and pasture conditions which helps in migration."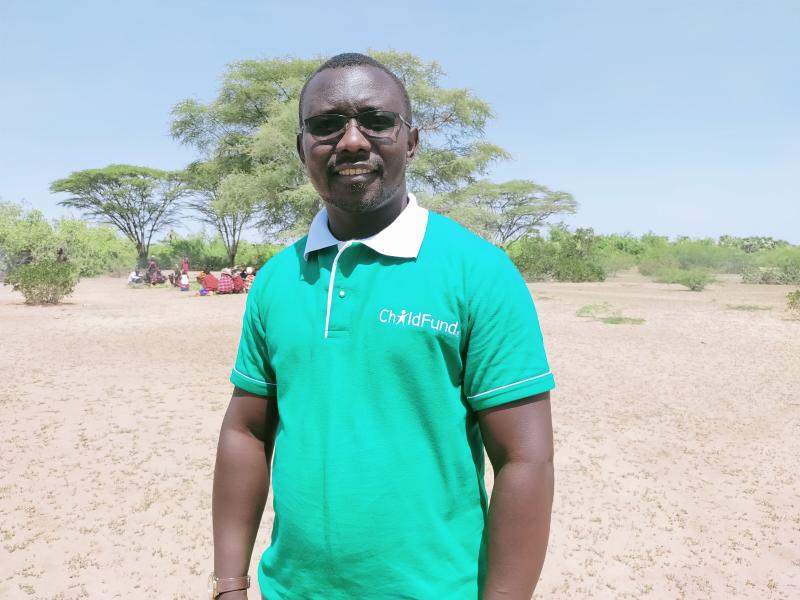 Dennis Mosioma the assistant director Drought Information under (NDMA) says that predictions from indigenous methods is vital as during normal phases, NDMA guides the Turkana with "
advisories in resilience-building activities like building boreholes and restocking of livestock" besides early dissemination of information to the communities to help in mitigating disasters.

Teddy Oracho, program officer at Child Fund Kenya, the body behind the blending of culture and science in weather predictions, says the project has led to giving farmers early info on when to plant besides disaster risk reduction via enhanced preparedness of government and communities in responding to disaster before it's too late. Besides farmers, fishermen are also alerted on looming floods "to stay away from the banks of Lake Turkana and avoid deaths," says Oracho.

Indigenous weather predictions are also used by herders like 10-year-old Ekaru Aruman who will be hearing his goats north to get water and pasture but predictions from the goat's intestines are true and rain-falls, then the land will be green in a few months meaning there will be no need to move an inch.