Kenyans want curfew lifted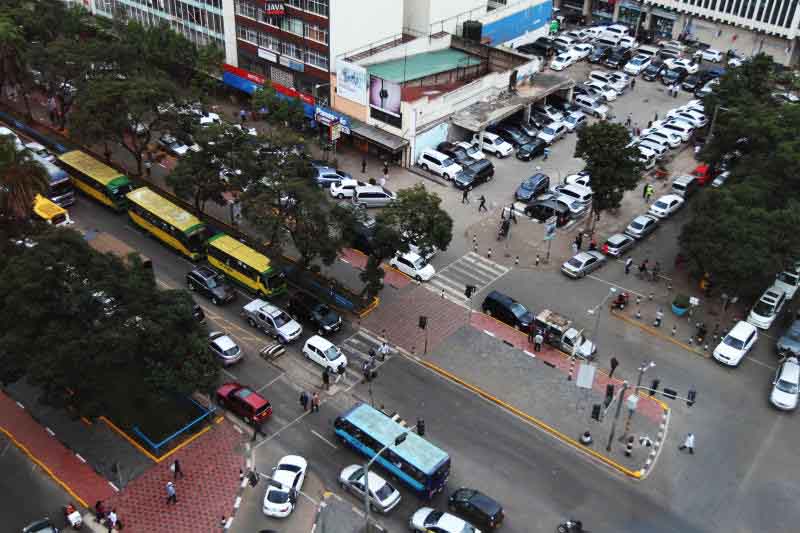 As the 60 day- country-wide curfew imposed in April expires at midnight, businesspeople have pleaded with the government to ease the restrictions.
Hoteliers and investors in the entertainment industry voiced their concerns over Covid-19 restriction measures which they complain have hurt their businesses.
Farid Otuka, a senior employee working at Al Yusra restaurant in Nairobi said most businesses have adhered to the set guidelines hence no need to extend the curfew further.
Otuka decried the massive job losses in the hospitality industry citing reduction in clientele due to the capacity reduction in adherence to the social distance guideline.
"We cut our staff by almost a half because we could not sustain them with the diminished guest capacity. It would only be fair to have the number of guests reduced owing to the limited space demanded by social distancing rule but allow us operate round the clock," said Otuka.
However, a section of Kenyans said that the Covid -19 restrictions are selectively applied citing total disregard of the regulations in the political circles.
"We have seen political gatherings being done with participants not observing the rules on wearing masks and social distancing," said Basir Oseso, a resident of Nairobi.
Oseso added that ban of political rallies, regulating social gatherings and reducing capacity in places of worship suffice the effort to reduce virus spread in the country.
"Most countries have opened up their economies and adjusting to the pandemic. We are only asking the pres8dent to lift the curfew," he said.
On May 1, President Uhuru Kenyatta lifted the 30 day 8 pm-4 am curfew he had imposed in Nairobi, Kiambu, Machakos, Nakuru and Kajiado counties which had been declared as disease-burdened zones and pushed it to 10 pm-4 am.
Kenyans now want the government to change strategy in containing the spread of the virus and prioritise procuring coronavirus vaccines. "It is likely that coronavirus will not go and it is individual responsibility to tame Covid-19 spread. Kenyans have learnt the lesson from the pandemic and following the rules. There is no need of hurting businesses further with curfews and lockdowns," said Joel Aboki, a taxi driver in Nairobi.