Slain businessman Mohamed Bashir was building Sh1.8b prison in Somalia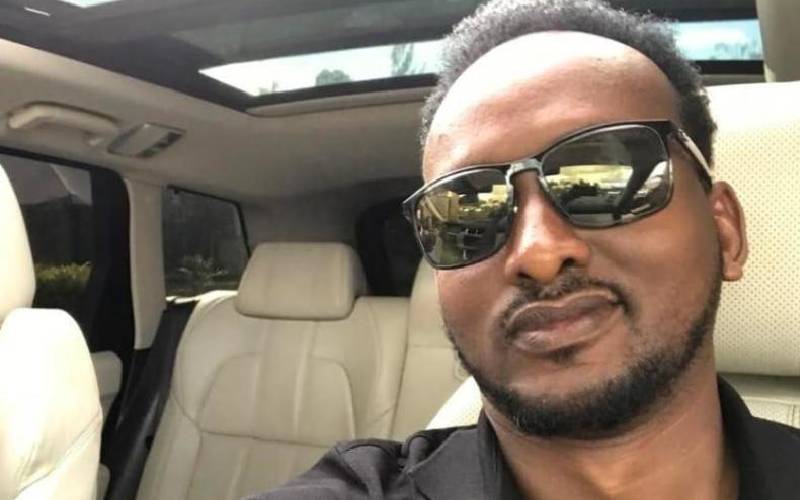 A senior official at the construction company owned by the slain Somali-American businessman Mohammed Bashir has explained the movement of colossal funds from the businessman's accounts to Somalia.
Leonard Makhoha, an operation manager at Infinity Developers Limited, said the company was in the process of servicing a Sh1.8b construction tender involving the construction of a prison facility in Somalia hence the transactions between his boss and other officials in Somalia.
Makokha distanced the firm from allegations that the director was involved in money laundering or other suspect dealings, describing the transfers as overboard and purely commercial. He admitted that their firm was indeed undertaking multi-millions worth of government contracts. He could not however link the projects to the death of the boss.
Makhoha was also among the last people to have met and spoken to Bashir. He said Bashir did not show any signs of stress or share with him any details of threats to his life. He said the company would continue working on a Sh729m construction tender that was awarded to their company before the mysterious disappearance and murder of his boss. Makokha said the firm was already on the ground undertaking the construction of low-income houses in Mukuru slums.
Separately, family lawyer Charles Madowo told a journalist in Nairobi that the family had written to the Director of Public Prosecution seeking his approval to hold a public inquest alongside the investigations being conducted by the DCI. Madowo also could not link the death of his client to the millions of shillings contracts that he was undertaking.
He, however, noted that his clients firm had been engaged in a dispute with another construction firm and the matter lodged at the Public Procurement and Appeals board. This dispute was, however, settled out amicably, Madowo said yesterday.
Detectives at the Dagoretti DCI who are currently undertaking the probe have revealed that they will be scrutinising financial transactions of the company in effort to establish the motive of the murder.