Weatherman: More rains, thunderstorm expected in coming days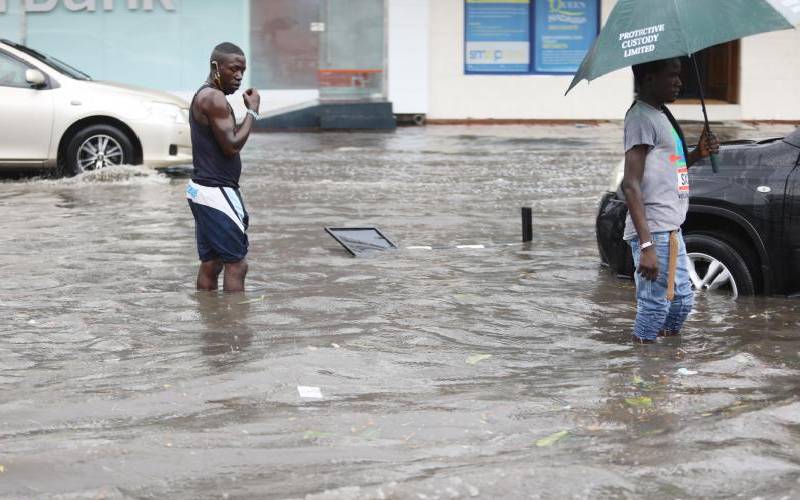 Several parts of the country are likely to experience heavy rainfall and thunderstorm this weekend, Kenya Meteorological Department has said.
A forecast of the rainfall situation by the weatherman indicates that there will be heavy rainfall in the Nairobi region, Central Kenya and parts of the Eastern Region on Saturday and Sunday.
The rains are also expected in several parts of Nyanza, Western, Central and South Rift Valley between Saturday night and Sunday.
"Showers and thunderstorm expected over most places on Saturday night, while rains are expected on Sunday, May 9 morning hours followed by a thunderstorm in the afternoon," KMD said.
Other areas expected to receive heavy rains and thunderstorm on Saturday and Sunday include Nairobi, the Central region and parts of the Eastern region
Director of Meteorological Services Stella Aura, in the statement, called for measures to be put in place to avoid loss of life and property during the rains.
Aura has warned Kenyans including motorists and pedestrians to be on the lookout and be cautious while passing through moving water.
"It's going to rain heavy tonight. Everyone using the roads either as a driver or pedestrian is advised to observe extra caution. Avoid passing through moving waters. Keep safe."