Trade unions in turmoil amid attacks from state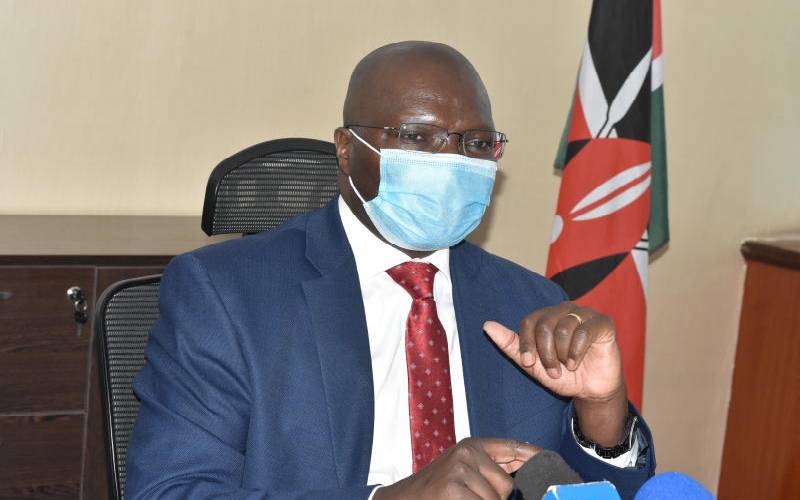 Trade unions are facing unprecedented tough times amid coronavirus and constant attacks from the government.
As Kenyans marked International Labour Day yesterday, trade unionists claim they have little to celebrate as gains realised over the years are being eroded.
They said the attacks are aimed at reducing unions' membership to weaken their bargaining power.
The struggle for workers' rights dates back years since independence. Despite having a progressive constitution, threats to trade unions are on the rise, with members' haemorrhage to weaken them.
At the centre of the new onslaught is interference with monthly dues remitted to the unions, which sustains their operations and helps them access legal services.
Though the law stipulates that every person has the right to fair labour practices, which include fair remuneration, reasonable working conditions, to form, join or participate in activities and programmes of a trade union and go on strike, things are no longer the same in formerly vibrant unions.
The alleged interference, supporting different camps is causing splits within the unions, orchestrating internal fights.
Adopting contract employment has also been cited by trade union officials as one of the ways of weakening them.
They argue that contract employment in public is aimed at disenfranchising workers and denying them the right to participate in trade union activities and pension.
These are some of the details that emerged from a recent joint media conference by affected trade unions.
However, Labour and Social Protection Cabinet Secretary Simon Chelugui said the ministry is not aware of any turmoil in trade unions.
"As a matter of fact, the ministry encourages social dialogue at all times as this is the hallmark of industrial relations and tri-partyism. The ministry operates on the basis of tripartite consultations as enshrined in the Labour relations Act and ILO standards," said Chelugui.
He said the ministry holds regular consultations between employers through the Federation of Kenyan Employers (FKE), and COTU as employees' representative.
Through such consultations, he said issues of national importance have been resolved with the example being when Covid-19 struck last year, where an MoU was crafted to help companies navigate and mitigate the effects of the pandemic.
"The same MoU is still in force," said the CS.
He said the ministry is coordinating and supervising ongoing trade union elections that began in January and will end in August 2021.
"In each election, the ministry has provided a presiding officer and other support staff to ensure credibility. So far majority of trade unions have concluded their branch and national elections including the umbrella Cotu," he said.
He said in the few cases where national elections have not been conducted, the reasons are internal.
"Examples of unions yet to conclude national elections are Knut, dock workers, KMPDU. Kenya county government workers union are holding their elections tomorrow in Kisumu," said Chelugui.
He said a number of trade unions have also applied for gazettement of agency fee and union dues and the ministry has scrutinised the same.
"These will be gazetted soon. However, many applications did not satisfy the criteria and have been advised accordingly," said Chelugui.
But, Kenya Union of Journalists (KUJ) Secretary General (SG) Eric Oduor said the main problem was interference from the government through none remittance of members' dues and instigation of internal wrangles.
"If you look at Knut problems, it is clearly instigated by the Teachers Service Commission (TSC) while that of Dockworkers union is fronted by the Kenya Ports Authority (KPA). The government has a lot of interest in the instability of these unions," said Oduor.
He said by failing to remit the members' dues, the government had brought down teachers' unions.
Officials of Kenya National Union of Teachers (KNUT), Kenya Medical Practitioners, Pharmacists and Dentists Union (KMPDU), Kenya Union of Clinical Officers, Kenya National Union of Nurses (KNUN), Kenya County Government Workers Union (KCGWU) have also registered their frustrations.
In their joint statement issued on March 29, the officials said trade unions are presently facing the toughest time in Kenya's labour movement history.
MPs Wilson Sossion (Nominated) of Knut, Tom Odege (Nyatike) of Union of Kenya Civil Servants, Dr Chibanzi Mwachonda of Kenya Medical Practitioners Pharmacists and Dentists Union (KMPDU) and Peterson Wachira of Kenya Union of Clinical Officers signed the statement.
And most recently, the statement by the government that it is unable to finance the next phase of the unions Collective Bargaining Agreement (CBA) has opened yet another battlefront with trade unions.
Civil servants and teachers have suffered a major blow after the government rejected the Sh83 billion request to finance increment of salaries and allowances starting July 1.
National Treasury wrote to the Salaries and Remuneration Commission (SRC) turning down the request that would have made available money to fund next phase of pay reviews.
However, trade union officials claim that targeted outcome is to scrap off allowances and benefits for doctors, clinical officers, nurses, teachers and other public servants.