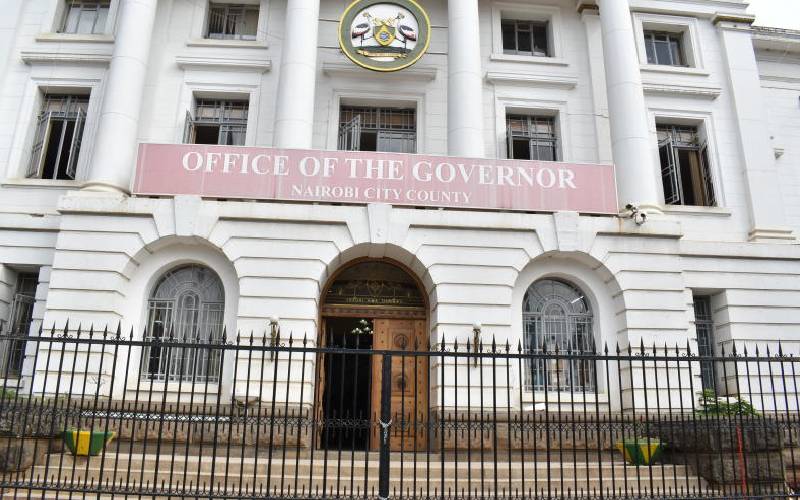 The Kenya Commercial Bank has sued City Hall in a Sh4 billion loan dispute stretching back to 2011.
The bank says the county government failed to meet its end of the bargain despite an arbitrator affirming it owed KCB. According to the lender's papers filed by Mohamed Muigai Advocates, the county has not been paying the amount, despite constant reminders.
KCB says its chief executive officer raised concern about the county's default to the National Treasury CS in 2019 but the situation has not changed.
It is demanding Sh4.2 billion and Sh9 million in costs. The bank says the county knows it ought to have cleared its debt by 2018 as agreed.
"Despite the issuance of the decree and certificate of order by this court and service on the respondent, Nairobi County has failed to pay the sums awarded," reads court papers before Justice Anthony Ndung'u.
According to the papers, KCB advanced the now-defunct City Council of Nairobi Sh5 billion. The security provided was an Equity Bank facility letter guaranteeing that KCB would recoup its money from the council's rates and revenue.
A dispute arose between the two, which resulted in an arbitration case before Phillip Bliss. He awarded KCB Sh4.2 billion.
But the battle did not stop there. KCB moved to the High Court seeking recognition of the award and enforcement. Justice Chacha Mwita allowed the application in February this year.
According to the county, the arbitrator failed to follow the procedures set to solve a dispute. Further, the county asked the court to find that Mr Bliss used a procedure that was not agreed on by the parties.
"The applicant (county) was never afforded an opportunity to be heard regarding the respondent's statement of accounts that were provided to the arbitrator way after parties had closed their cases," reads the county's court papers.
Stephen Mogaka, the Nairobi county government lawyer, said his client filed the case late due to reorganisation. The county urged the commercial court to bar the lender from taking any action in relation to the dispute. However, KCB asked the court to dismiss the case.