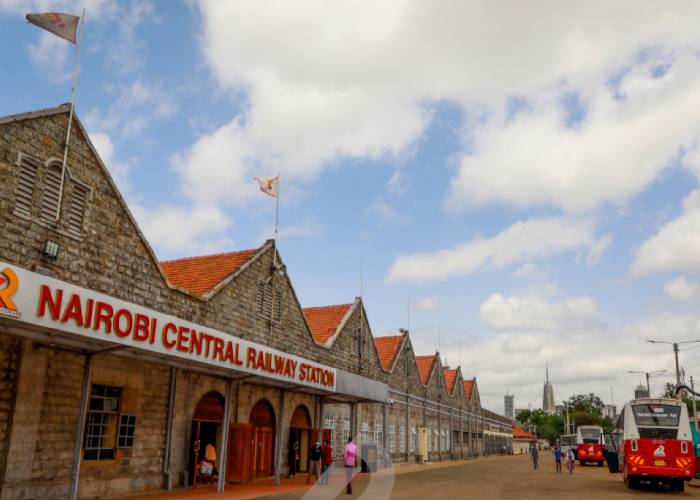 City commuter trains and railbuses will on Monday resume operation after a week-long break, Kenya Railways (KR) has said.
KR had on December 26 suspended railbus operations in the city and used the buses to transport passengers to Nanyuki after the train seats were sold out.
"The demand for Nanyuki Safari Train service surpassed the available number of seats. KR resorted to using their Nairobi Commuter Rail (NCR) Service busses to transport as many remaining passengers as possible," KR said in a statement last week.
The state corporation announced that normal service will, thus, resume on January 3, 2022, along Westlands, Yaya Centre and Upper Hill.
The key stops for NCR buses plying the Westlands route are Jeevanjee, Museum Hill, CFC Stanbic, Chiromo, Westlands Bus Terminus (WBT), Brookside, Safaricom, ABSA, ABC Place, James Gichuru.
For the Upper Hill route, the buses pick up and drop off passengers at Meladin, KMA, CIC, Britam, TSC, Kadhis Court, CBC, KASNEB, KNH.
While the Yaya Centre route entails pickups and drop-offs at Serena, Integrity Centre, Chancery, Maktaba Kuu, Nairobi Hospital, D.O.D, Hurlingham, Chaka Place, Yaya Centre.
"The buses will also pick passengers at the same points in the evenings and drop them off at the Nairobi central station as they take the train back home.
"We look forward to serving our Nairobi Commuter Rail Service customers from Monday next week."
At the same time, passengers from the Eastland and northern sides of the city will once again enjoy the rail services that had been put on hold since December 28.
The Rairu, Embakasi Village, Limuru, Syokimau and Kitengela routes were chopped off normal schedule during Christmas festivity. Normal operations on the affected routes are expected to resume on Monday, January 3.
The Madaraka and safari train service from Nairobi-Mombasa and Nairobi Kisumu respectively encountered mechanical hitches over the festive season.
On December 21, the Kisumu-bound Safari train derailed at Koru while an SGR train from Mombasa was last Tuesday stuck at Konza for hours after it developed mechanical problems.
That was the fourth time in a month the Mombasa train had developed mechanical glitches.
"The Kisumu bound train encountered a slight hitch occasioned by the heavy rains that earlier pounded the Muhoroni area," KR said.