10 students hospitalised after Buruburu Girls dormitory fire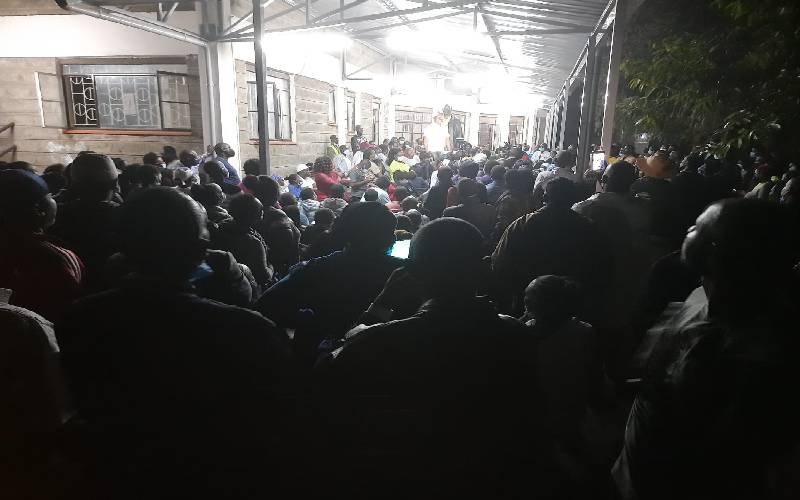 Ten students were on Sunday night hospitalised after being caught up in a dormitory fire at Buruburu Girls Secondary School in Nairobi County.
According to the school principal Carol Maina, the students were rushed to the nearby Metropolitan and Jamaa hospitals in Buruburu after the inferno.
She said the school has 45 cubicles and only one caught fire during the incident.
"There were 10 students in the cubicle and they have been taken to hospital for treatment," she said.
Maina called for calm among parents saying the school management will update them on the safety of the students including those whose children were injured.
She said the school administration had called in the police to ensure the safety of the girls, adding that not everyone who came to the school is a parent.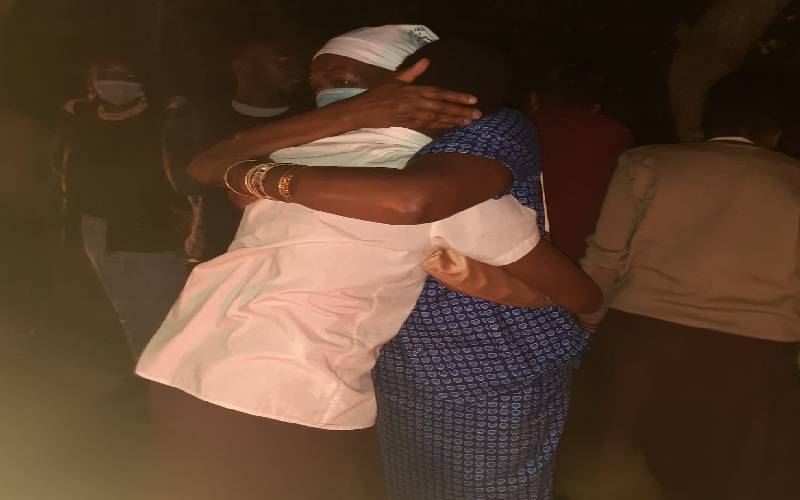 A Form Four parents' representative assured parents to remain calm, adding that the fire had been contained and things were under control.
He told those who had gained access to the school compound to leave for the safety of the students.
"Not everyone here is a parent, some could be criminals. Let everyone leave the school," said the parent's representative.
Chaotic scenes were witnessed at the schools as parents arrived at the institution to check on their children following a dormitory fire.
Police were forced to block members of the public from entering the school's compound for fear of the security of the students who were inside the school.
"We will not allow more people inside the school including parents," the school guards were heard telling those who tried to force themselves into the school.
Buruburu Sub-County Police Commander Francis Kamau said investigations are underway to ascertain the cause of the fire.
"It is still too early, but our officers have launched investigations to know what happened," he told The Standard on phone.
The fire broke out at the dormitory at around 5pm, before firefighters from Nairobi County, were alerted.