US, Kenya to conduct joint security drill at Gigiri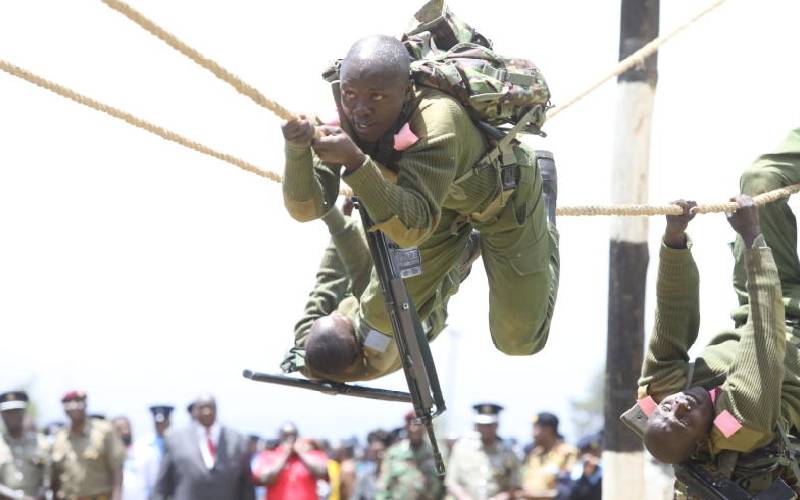 The United States of America (US) Embassy will on Saturday host a Joint Readiness Exercise (JRE) in Nairobi, Saturday, October 30.
In a statement seen by The Standard, the embassy said the exercise is meant to build counter-terrorism capabilities.
Areas surrounding the US Embassy in Gigiri and Rosslyn Academy are expected to have simulated explosions, smoke, blank gunfire, fire, and traffic disruptions between 10am to 3pm.
"There will be simulated explosions, smoke, blank gunfire, fire, and traffic disruptions in the areas surrounding the US Embassy and Rosslyn Academy from 10 am to 3 pm," read the statement.
Representatives from the Department of State's Bureau of Diplomatic Security and the Kenyan government will be in attendance.
The Embassy told members of the public who will be in the location and the surroundings not to panic, adding that the exercise will include fire and emergency drills.
The drills are meant to test the county's preparedness in dealing with terror attacks and are conducted in places with large gatherings such as learning institutions, religious places, and open public spaces.
In another show of security partnership, the US and 11 Kenyan security agencies recently conducted advanced weapons of mass destruction counter-proliferation awareness exercises.
The exercise comes barely a week after the US advised its citizens against travelling to the Kenya-Somalia border and some coastal areas that have witnessed terror attacks.
The embassy also warned Americans against travelling to areas within Turkana due to the high crime rate witnessed in the county, Eastleigh and Kibera slums in Nairobi for being unsafe.
The US cited cases of terror attacks targeting both locals and foreigners as among the reasons for the travel advisory.