Disabled man to be compensated for unfair dismissal by insurance company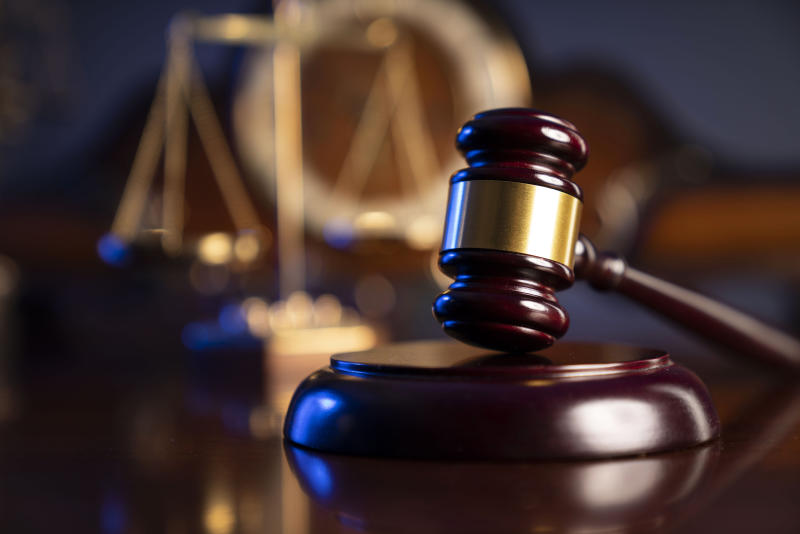 An Insurance company that sacked its employee who was physically handicapped will now have to pay Sh4.8 million after it was found to have discriminated against by the Supreme Court
The Supreme Court judges Philomena Mwilu, Mohamed Ibrahim, Dr Smokin Wanjala, Njoki Ndungu and Isaac Lenaola declared that Simon Gitau Gichuru was unfairly dismissed from work by his employer Package Insurance Brokers Limited. The highest court in Kenya ruled that the sacking of Gitau due to illness amounted to indirect discrimination.
The dispute started at the Labour Court which on October 19, 2017 awarded Gitau Sh5,000,000 as damages for discrimination, Sh2,384,100 as compensation for 12 months' salary for unlawful and unfair termination and a further Sh198,675 as one month's salary in lieu of notice. The total award amounted to Sh7,781,450.
However, Package Insurance Brokers went to the Appeal Court to challenge a judgement by Employment and Labour Relations Court. Package appealed on grounds that Judge J Ndolo erred in law by awarding Gitau Sh5 million in damages for discrimination arguing that the court failed to demonstrate how Gitau was discriminated, warranting the huge amount.
Gitau was the firm's operations manager having been employed on January 1, 2010. Three years later, he was diagnosed with tumor, forcing him to seek treatment in India. A successful spinal cord surgery was conducted before he resumed duty on February 10, 2014.
The employee was, however, unable to discharge his duties without being aided, a situation that prompted his employer to request him to proceed on sick leave. Package Insurance Brokers at the same demanded to be furnished with a medical appraisal from his doctor.
When the response on his medical status delayed, the employer threatened to suspend Gitau, claiming that it was in darkness regarding his health condition for the seven months he had been away on sick leave.
"Notwithstanding the above circumstances, this company is in need of productivity. We, therefore, give notice that we have no alternative but to suspend your employment together with all accruing benefits 30 days from the date of this letter," wrote S.N. Mwangi, the firm's director.
Five days later, Gitau's physician Dr Kiboi Julius released the medical report that indicated that his patient still on physiotherapy, was progressively improving and would resume duty in two months' time. But the employer disregarded the medical advice and suspended Gitau who was asked to surrender any company property in his possession and provide a loan repayment plan of Sh1,095,411, which he secured to acquire his two cars.
Gitau filed a notice of intention to sue on grounds that the action taken by the employer amounted to constructive termination. A month later on August 1, 2014, Gitau was summarily dismissed, allegedly on account of gross misconduct.
The firm claimed it had discovered Gitau had collected company money on behalf of the employer, which he failed to account for. The employer also claimed Gitau used forged documents to secure employment.