Family in desperate search for son facing terrorism charges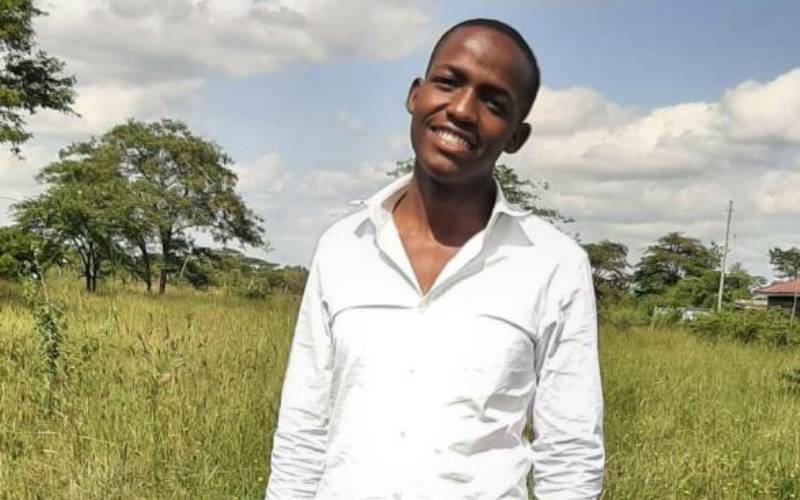 A family is seeking help to trace their son who went missing in unclear circumstances.
Trevor Nyaga, who changed his name to Jamal Idris after converting to Islam while in high school, was reportedly last seen on September 3, in Hamza Estate along Jogoo Road, Nairobi.
The family filed a missing person report at the Jogoo Road Police Station, but efforts to trace the 21-year-old have been unsuccessful so far.
"I haven't worked since he disappeared. I have looked everywhere, from Kajiado to Thika and Machakos from hospitals to mortuaries. This is a very emotionally and financially draining situation," said Jamal's mother, Diana Ndinda.
According to the police, the last phone signals from Jamal's phone were traced to Wajir town on September 4.
The family said they reached out to the Anti-Terrorism Police Unit (ATPU), which is investigating Jamal over terror-related charges, but were told he was not in their custody.
Jamal, the last born in his family, was arrested on November 9, 2019, and charged in Milimani law courts with being in possession of extremist videos and articles, including bomb manuals.
Jamal denied the charges levelled against him by the prosecution but was denied bond. He was remanded at the Kamiti Maximum Prison until September 2020 when he was released on a Sh2 million bond.
He had been attending court sessions as required until his disappearance. The court was notified that Jamal had gone missing and was expected to give direction on Tuesday (today).
However, his file failed to be presented in court, which saw the case adjourned to October 12.
Before he disappeared, Jamal was said to have started a second-hand shoe business along Jogoo Road.
The family is appealing to the police, or anyone who has any information on Jamal's whereabouts, to help them trace him.