Trouble in Deep Sea as bulldozers flatten buildings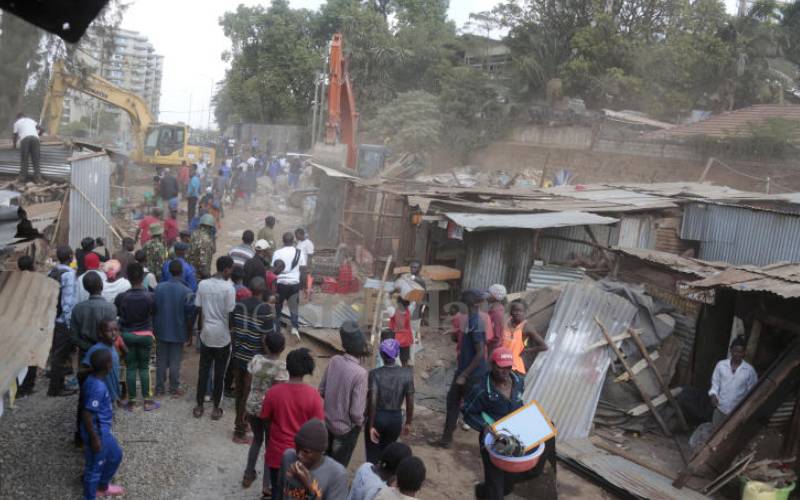 Thousands of residents from Deep Sea slums in Westlands, Nairobi, were yesterday left homeless after their structures were demolished to pave way for the construction of a new road.
Residents watched in dismay as caterpillars flattened their makeshift homes.
According to the government, the demolitions, which locals said would affect about 25,000 people, will pave way for the construction of 6th Parklands Avenue Road.
It is claimed that affected residents had encroached on the road, stalling its construction for over a year.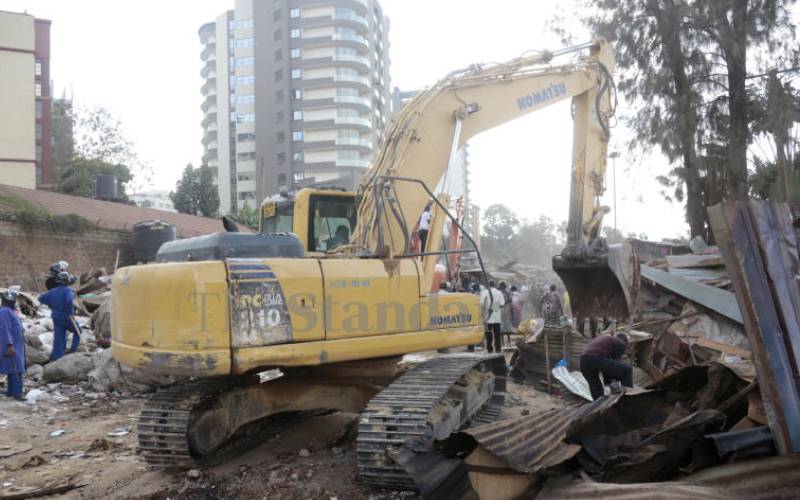 Nairobi regional commissioner James Kianda said affected residents had received Sh5,000 as compensation.
The notices for the voluntary vacation of the encroached road reserve had been issued under the project's resettlement action plan after area leaders negotiated with the government.
Kianda, however, said residents living outside the 40-metre road corridor would be spared the demolitions.
"We have had a number of engagements with the community. Over 734 people who had encroached on the road reserve agreed to vacate voluntarily after they were compensated," said Kianda.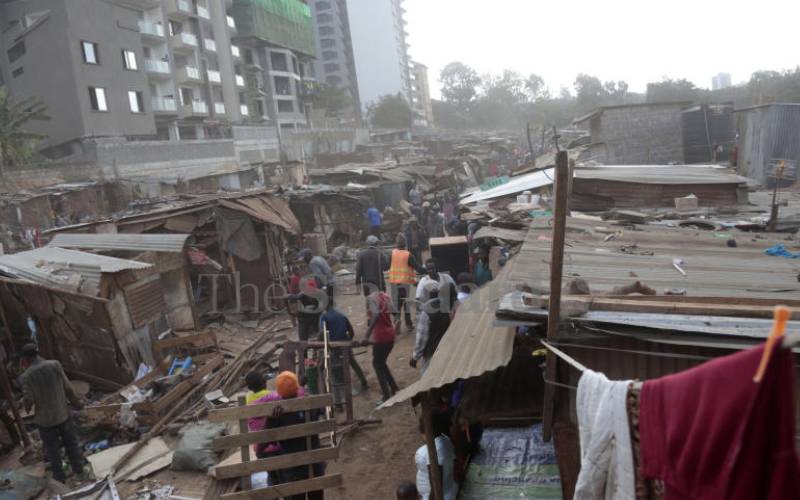 Kianda warned residents against incitement, adding that all encroachment in the Deep Sea slums and other roads in Nairobi's informal settlements would be cleared to enable the upgrade of roads.
"We have not come here to talk about land ownership. We are only interested in clearing the road corridor. Our appeal to the Deep Sea community is to allow the contractor the space they need to complete this project," he added.
The first phase of the Kenya Urban Roads Authority (KURA) project, which is part of the wider JICA Master Plan for Nairobi and which will also link Ngong Road and Thika Road, has been completed at a cost of Sh4 billion.