Uhuru and Central parks to close for major renovation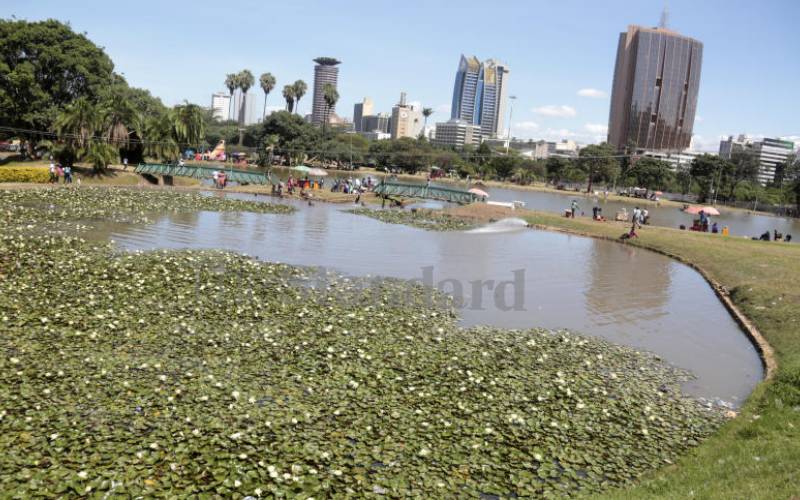 Uhuru and Central parks will be closed for at least three months for renovation.
This is after the Nairobi county assembly yesterday approved a Motion that will see the two parks in the heart of the city get a facelift.
Majority Leader Abdi Guyo, the mover of the Motion, called for immediate closure of the parks to pave way for their restoration.
Mr Guyo explained that plans to renovate the parks were mooted following consultations with the Nairobi Metropolitan Services (NMS) and City Hall.
The county government is charged with taking care of parks and green spaces such as Uhuru Park, Central Park, Michuki Memorial Park, Jamhuri Park, Jeevanjee Gardens, and Uhuru Gardens, among others.
The MCAs called on NMS Director-General Mohamed Badi and Nairobi acting Governor Anne Kananu to notify the public and subsequently issue an order for the closure of the two parks.
Guyo was concerned that the parks have been neglected for years and have lost their appeal.
"While NMS has invested heavily in the renovation of Michuki Memorial Park, which has greatly boosted its usage with many people visiting the refurbished park on a daily basis, Uhuru Park and Central Park remain in a state of disrepair," said Guyo.
He explained that rehabilitation of urban parks and green spaces in Nairobi is part of the presidential legacy project and therefore needs the support of the county.
Minority Leader Michael Ogada, who seconded the Motion, said that the renovation would take three months.
"Let us give them the three months they are requesting for but let them not fence off the place and then disappear," stated Mr Ogada.
Dandora Area 4 MCA Francis Ngesa said: "We must assure the public that there will be nothing sinister going to happen in the parks. We must also make ensure that not a single inch of public land goes to private hands."
Mowlem MCA Benson Mwangi regretted that Uhuru park had been turned into a den of thieves and a hangout for drug abusers, and called for urgent intervention to remedy the situation.