Editors hold community forums to improve media relations, coverage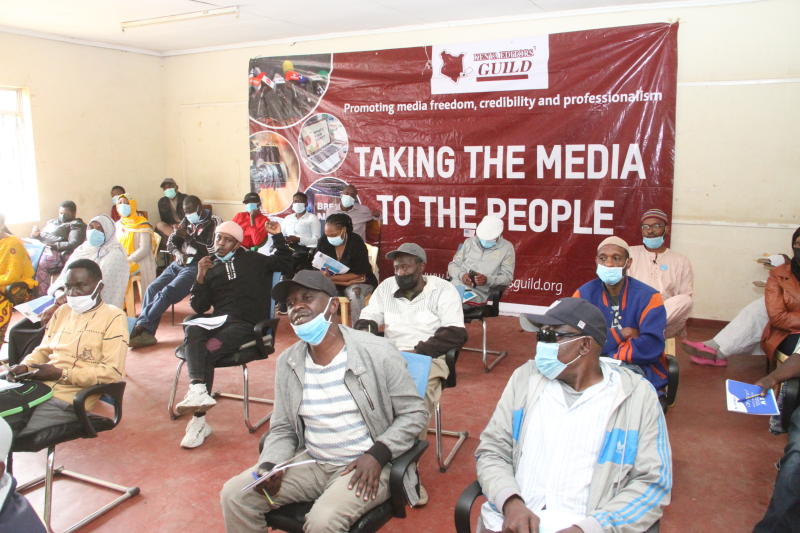 The Kenya Editors Guild (KEG) today met with community members of Eastleigh area in Nairobi to improve relations between the media and members of the public.
According to Hassan Kulundu, a member of KEG the meetings with communities will bridge the gaps in news coverage and build trust between both parties.
"We are the decision-makers in terms of the news content people consume and sometimes the decision making disenfranchises the people. We resolved to come down from our ivory tower as editors to the people. These engagement forums will improve court capacity of gatekeeping," said Kulundu.
Kulundu noted that previous engagements with community members in similar fora revealed that there have been cases of marginalisation of some sector in society.
"What is coming out is that there a lot of stories that are important to people but that we have missed to cover. We have also covered certain areas and stories from predetermined biases probably because of the history of the place," he added.
For instance, in the Majengo area where the event was held, Kulundu said there has been 'biased' coverage of crime whereas there are praiseworthy community-initiated programmes in the same location.
"Effective community policing is one of the untold sides of the Majengo area in Nairobi contrary to the criminality narrative," said Kulundu.
The observation by KEG was reiterated by Matheaus Chege, a program youth officer at St John Community centre who noted that they have youth programmes on community human rights that have not been highlighted in the media.
KEG has been carrying out similar community engagement sessions under the theme 'Taking the Media to the People" with previous meetings held in Kisumu, Isiolo, Eldoret and Nairobi.