Update: All workers at collapsed Kangemi bridge accounted for- KeNHA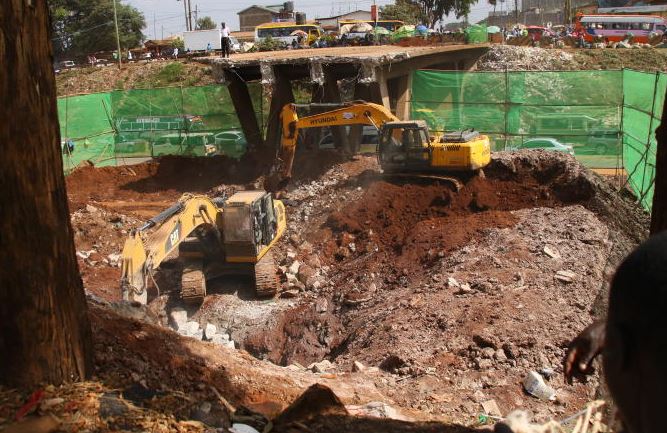 All workers at the collapsed Kangemi Bridge have been accounted for, the Kenya National Highways Authority said.
KeNHA, in a status update on Monday evening, said one person injured during the collapse is admitted to hospital but in stable condition.
"Two other workers survived the accident with minor injuries. All the workers have been accounted for even as work to secure the scene is ongoing," the authority said.
Yesterday, several people were rescued and others left trapped as walls of the flyover currently under construction came down.
The Standard reported that the soil on the back collapsed, while the workers were retaining the wall enforcement, and the bridge came down trapping traders who were selling their wares nearby.
An eye witness said: "Two people were rushed to Eagle Nursing Home Medical and Health in Westlands, but the excavators are still at the scene. We do not know if there are still more people."
The incident caused a massive traffic snarl-up along Waiyaki Way in Westlands.