Southern Bypass crash: Several WhatsApp groups full as friends plan Allan Ngugi burial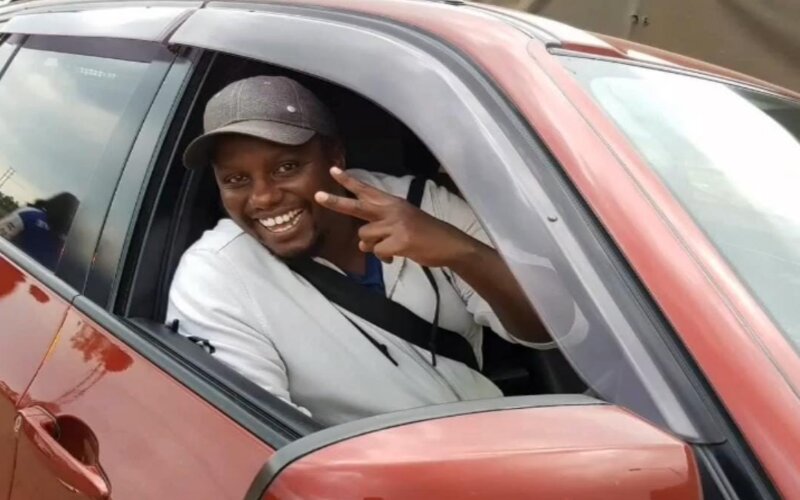 Allan Ngugi, 38, was a man of the people.
So competent were his networking skills that he was known far and wide – from his Kilimani residential neighbourhood in Nairobi to the far-flung Kenyan destinations he would frequent with his friends in the group BMW Owners Club Kenya.
Being an active member of the Club, his peers have planned a procession to a spot on the Southern Bypass, where the life of the 38-year-old was claimed in a freak accident on Wednesday night.
"The convoy will take place this Sunday May 10, 2021," said the Club in a closed invite.
"We propose to meet at Shell Petrol Station on Mombasa Road opposite Bellevue at 2pm. From there, we shall drive as a convoy to the accident scene on the Southern Bypass for a brief prayer session, followed by laying some flowers at the scene. Attendees can then depart at their own pleasure," said the statement.
Nyosh Gathu, a member of the BMW Club, told The Standard that Ngugi, on several BMW weekend processions, tagged his 7-year-old son to the events.
"He loved his BMW X5! Rarely would he miss the weekend processions, and, whenever he came, he would bring his son along. He was always happy," said Gathu.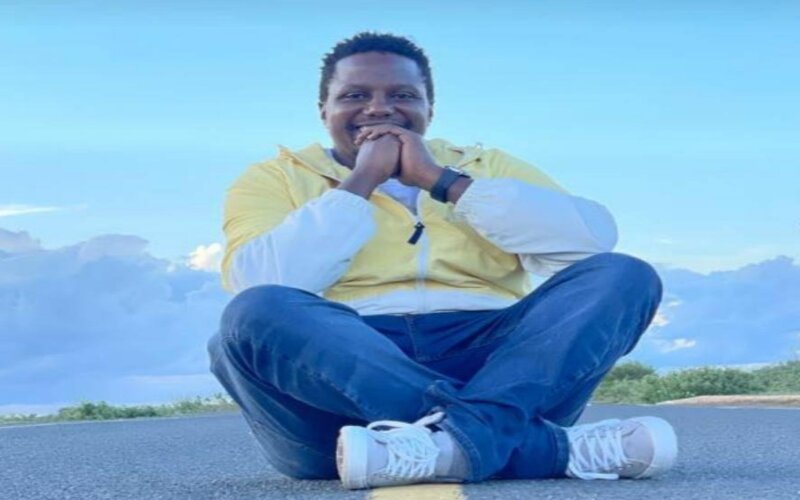 Anataria Uwamariya, Ngugi's colleague at TradeMark East Africa and former college-mate at the United States International University (USIU), termed the loss of Ngugi as "monumental".
"We dearly loved and respected him," Uwamariya, the Director of Export Capability at TradeMark East Africa, told The Standard.
"We are heartbroken by his loss. And when I say we, I mean his colleagues, family, business partners, neighbours and friends. Allan left a mark in our lives, and to the lives of everyone he came in contact with."
Uwamariya schooled at the USIU between 2004 and 2007, whereas Ngugi studied at the institution between 2002 and 2005. Both pursued a Bachelor's Degree in International Relations.
Even though they did not know each other back then, the two met at TradeMark East Africa, where Uwamariya started working at in 2010. Allan joined her a year later, but their friendship started in 2014. By the time of his death, Allan Ngugi was the Senior Programme Manager (Logistics) at the organisation.
TradeMark East Africa is one of the largest Aid for Trade organisations worldwide. It is funded by a range of development agencies with the aim of growing prosperity in East Africa through trade.
"I'd appreciate if the government does something about the lighting on our roads and rein in selfish truck drivers on our highways. The signage should also be improved on to avert deaths similar to that of Ngugi," said Uwamariya.
After word went round that Ngugi had lost his life in an ugly crash on the Southern Bypass on Wednesday night, his friends and family formed WhatsApp groups to, among others, mourn the deceased, plan his burial and possibly raise funds for his interment.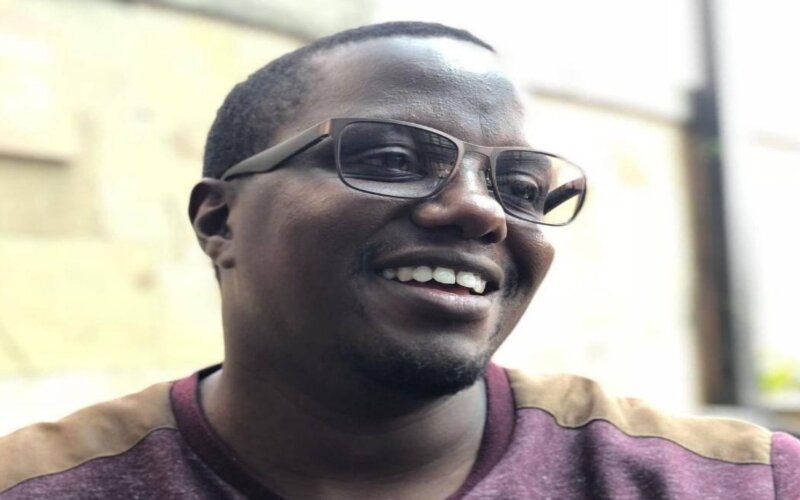 The Standard understands the WhatsApp groups, two in number, were filled to capacity. The instant messaging app allows a maximum membership of 256 per group. The fact that over 500 people expressed interest in helping where they could in regard to Ngugi's send-off, shows how popular he was in his circle.
A third WhatsApp group for friends-only has been created.
Ngugi's body was removed from the accident scene and taken to City Mortuary, where a postmortem was conducted Thursday morning.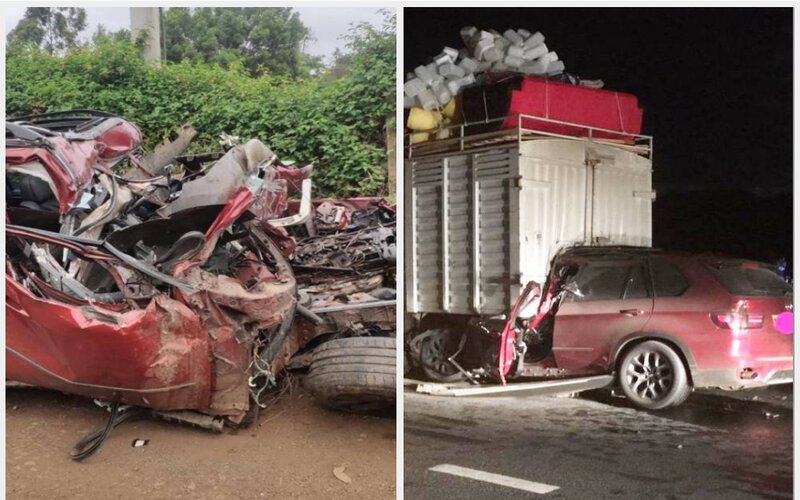 The autopsy indicated that all of the deceased's ribs, legs and arms were broken, and that he suffered excessive blood loss.
Ngugi died upon impact, the examination outcome indicated.
He leaves behind a partner and two sons aged 7 and 3 years old.
At his residential place on Ole Dume Road in Kilimani, Nairobi, neighbours painted a picture of a man who respected everyone regardless of social class.
"Ngugi was the chairperson of our Daykio Heights apartment," said a neighbour who spoke to The Standard in confidence. "He greeted everybody and always wanted to know how we are doing," added our informant.
Ngugi shared a neighbourhood with celebrated Kenyan DJ, Pierra Makena, who eulogised the deceased as "the good neighbour who expressed interest in her child's daily activities".
"This has been the hardest part of my parenting; explaining death to my [4-year-old] baby. A good person who she saw every day, who helped her with her bike and treated her like his own child. It hurts that we have lost a good neighbour. I cry for his two boys. Rest in peace, Allan," Makena said on Instagram on Friday, May 7.
Ngugi's body has been moved to Lee Funeral Home as burial plans continue.
His childhood home of Kitale, Trans Nzoia County, is also mourning "a good person, whose childhood was full of joyous moments".
Freak crash
Allan Ngugi had, a few hours to his freak crash on Wednesday night, posted on his Instagram page that he had survived death on two previous occasions.
He said in the post: "living life can be fun and messy, but memories are worthwhile".
Ngugi, unfortunately, did not know the post would be his last message on the photo-and-video-sharing platform.
A few hours after publishing that message, he rammed the rear part of a lorry and died on the spot. The incident occurred at 10pm on the Southern Bypass in Nairobi on Wednesday, May 5.
Ngugi's Instagram postings, though few, painted him as a man who lived a fun-filled lifestyle.
The deceased's friend, who spoke to The Standard on condition of anonymity, described him as a happy-go-lucky man, who loved his family.