Forensic expert who nailed organisers of genocide dies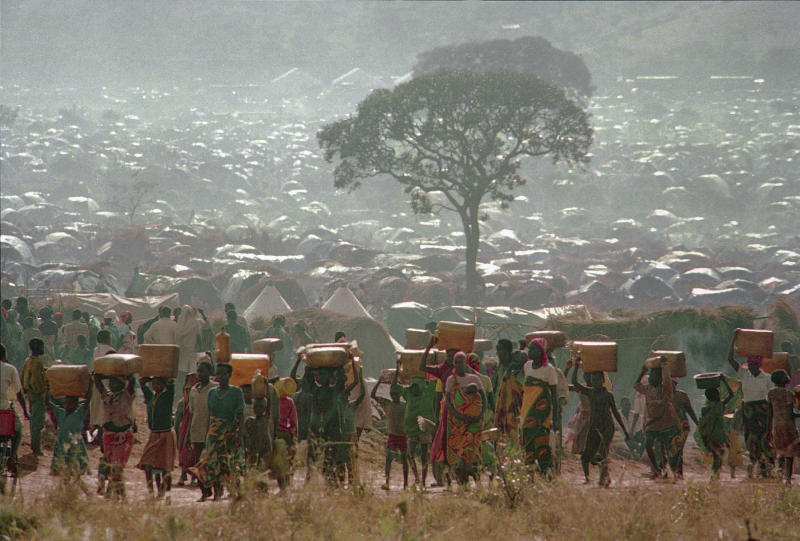 The former National Lands Commission deputy director of investigations who died on Monday was an acclaimed document examiner who nailed key masterminds of the 1994 Rwandan genocide.
Antipas Nyanjwa examined practically every major piece of evidence disputed by accused persons or advanced by prosecutions, involving big criminal files locally and regionally.
As an expert witness, Nyanjwa's opinion weighed heavily on matters at hand, often turning tables on prosecution and defense alike.
On June 21, 2004, Nyanjwa showed up at Arusha's International Criminal Tribunal for Rwanda.
Principal enemy
In the dock was the infamous "Chief Organiser of the Killings", Theoneste Bagosora, accused of co-authoring a document in which Tutsis were referred to as the principal enemy. The document was widely distributed within the army.
"At the time, the Chamber admitted as Prosecution Exhibit 278 the witness' expert report on the authorship of certain disputed documents based on his comparison of known writing samples with other documents allegedly written by the accused," documents from the ICTR archives say.
Nyanjwa had received the documents from Fatou Bensouda, a prosecutor at the ICTR on May 18 of that year. They included known handwritings of Bagosora.
By the time he left the witness box, Bagosora's defence raised issues concerning the size of his samples as well as his use of copies of documents in the place of originals.
The prosecution, too, wanted to recall him, but the judges rejected these requests.
Nyanjwa's testimony proved decisive as Bagosora was later sentenced to life in prison.
Exposed fraudsters
Locally, Nyanjwa was a constant feature in trials involving major fraud.
In 2017, he prepared a report for the National Land Commission (NLC) in which he exposed fraudsters targeting parcels in upmarket Nairobi previously owned by expatriates and settler populations.0000
In the matter involving a parcel of land in Karen previously owned by Roger Bryan Robson, Nyanjwa said: "This can be explained and confirmed by the inaction of the police on the several reported cases of similar nature, especially in Nairobi, involving land in prime zones."
Nyanjwa wanted the report shared with the NLC chair and the Lands CS for them to "come up with a permanent solution to this menace fast gaining ground as forceful takeover of private property and should not be entertained in a functional government."
He claimed the disputed signatures (selling the properties) in the Roger matter were all forgeries, as they fundamentally differed from Robson's style of writing. "His name has even wrong spelling on his letter of resignation, which is unusual."
In yet another matter relating to government possession of a Roysambu land belonging to Mayer Jacob Samuels, Nyanjwa faulted the military, falling short of siding with the petitioners, former workers of Samuels, who were allegedly evicted by government officers.
But, his life was not without mishaps. On November 28, 2008, he and his wife Violet Akinyi, were accosted by thugs as he drove into his Nubian Estate home in Kisumu Town.
They were beaten by the thugs and he until he lost consciousness. He woke up at Aga Khan Hospital four days later.
His wife was treated and discharged the same day but he was airlifted to Nairobi for further treatment.
Two people were convicted for the robbery with violence but were later on appeal.
He had Master of Arts degree in Criminology and Forensic Science.