Dreadful search and 26-hour drive with friend's burnt body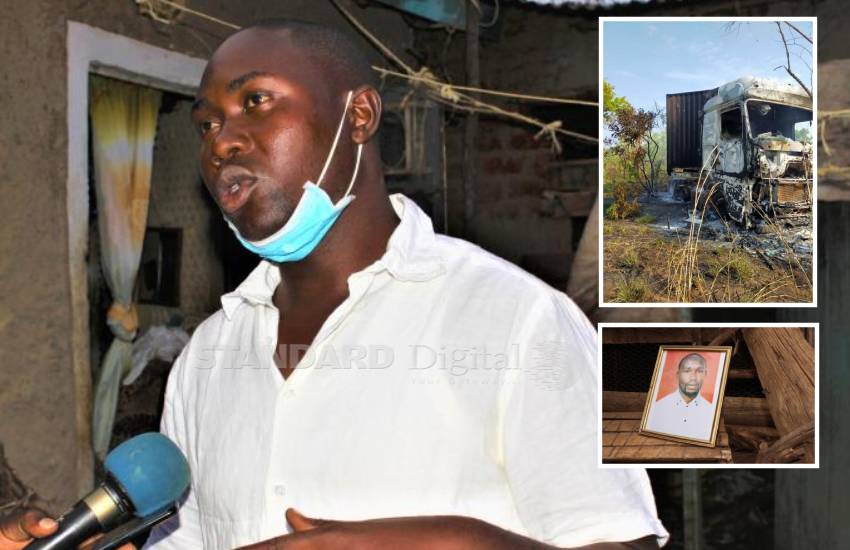 Collins Chapurukha did not want to believe what he was hearing. It was April 1, a day for pranksters, but would people be that cold-hearted to lie that his childhood friend, Elijah Thiiru, had been killed by gunmen along the Juba-Nimule road in South Sudan?
After confirming from truck drivers that Thiiru had indeed been shot and his truck set ablaze by suspected militia members, Chapurukha set about planning how he would recover his friend's body before it was interred in an unmarked grave in a foreign land.
Back in Kenya, Thiiru's mother, Ann Nyambura, and his wife, Sandra Kanini, were still coming to terms with the news that their only breadwinner was gone.
"My daughter-in-law showed up at the market and asked me whether I had heard the sad news that Thiiru had died. She was breaking down and I calmed her down," said Ms Nyambura, a green-grocer at Matunda market in Likuyani constituency, Kakamega County.
She continued: "The following day, it finally dawned on me that my son was dead after his friend, Collins, and his boss's brother called. Their messages hit me hard. I didn't want to believe he was no more."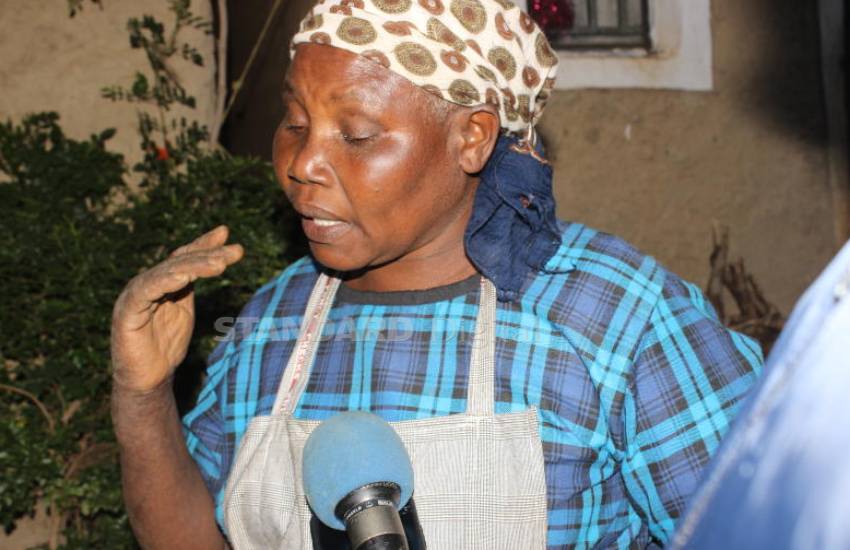 The official report was that 35-year-old Thiiru– who had made a living for the past three years ferrying goods from Mombasa to South Sudan's capital, Juba – was killed alongside two Ugandans, an Ethiopian and one Eritrean.
Search for body
For Chapurukha, 34, a torturous three-day journey was just starting. The construction worker who was based in Wau town, which is 640 kilometres from Juba, was preparing for a five-hour drive to the capital to start the search for his friend's body.
Luckily, a cargo plane that had just delivered medicines was returning to the capital and after paying $100 (Sh10,700), he got a seat on the aircraft.
"That Friday evening (April 2) when I arrived in Juba, I went straight to Juba Teaching Hospital where a worker told me that the bodies of the five men might have been buried at the scene because they had been burnt beyond recognition," said Chapurukha.
He says he didn't believe the information and decided to pick the vehicle he had left parked in Juba and drive to the scene of the shooting–a desolate and dangerous area notorious for ambushes. On arrival, he found the burnt shells of the trucks. The bodies had been moved to an unknown morgue.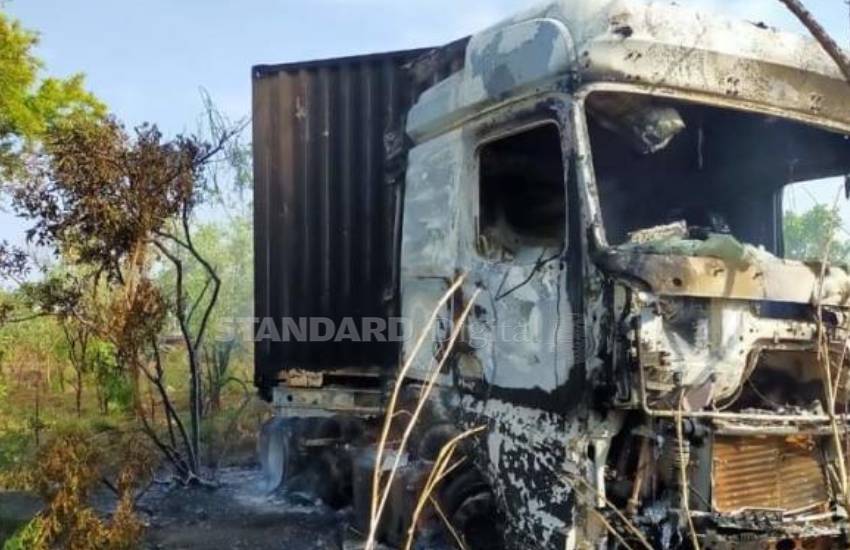 "I drove for more than three hours to Nimule town near the South Sudan border. At the local hospital, I was told that the military had taken the bodies to Juba. I then drove back to a military-owned public morgue in Juba."
Chapurukha found military officials at the morgue who refused him entry. But after several hours of negotiation, he was finally allowed to view the charred bodies.
"It was hard to identify the bodies. Luckily, Thiiru's head was not badly burnt, and I identified him through his unshaven beard. He had no legs. I was told the legs had been burnt to ashes," said Chapurukha.
Special pass
His next move was to rush to the Kenyan Embassy in Juba where he was given a special pass to transport the body by road. Then off he went to buy a coffin.
"I ordered for a shorter coffin that could fit on the backseat of my car because Thiiru's body had no legs," he said.
At 8am on Sunday, April 4, Chapurukha started the 26-hour drive from Juba in his Toyota Harrier. To break the boredom, he played Lingala and gospel music as the car ate up over 1,400 kilometres.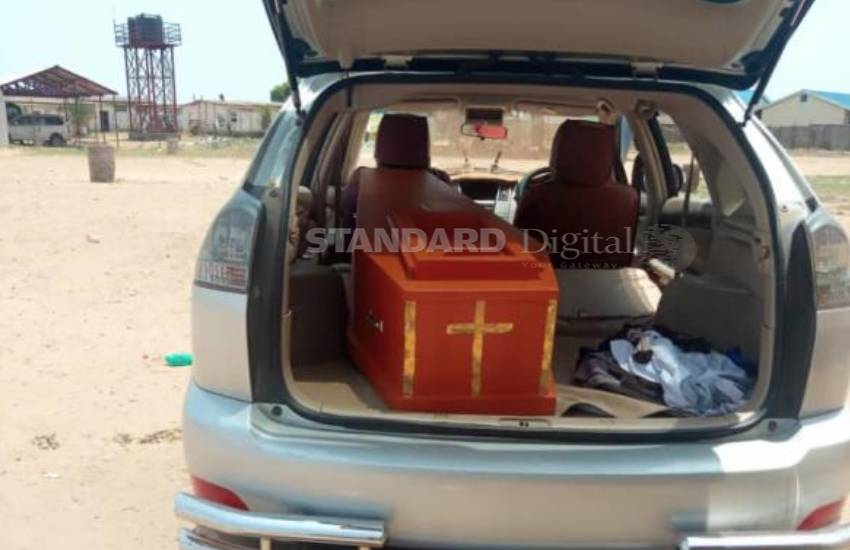 He crossed the South Sudan-Uganda border at Elegu before driving down through Soroti and Mbale.
"I had not driven along the route before and I was using Google Maps. In Matunda, the family was waiting to bury the body. Time was running out and I was taking hours clearing at the Kenya-Uganda border. At 3am, I was cleared and crossed into Kenya. That is when I informed the family to proceed with the burial arrangements. I thank the Government of Uganda for giving me a police escort from the Uganda-South Sudan border," said Chapurukha.
At one trading centre in Bungoma, Chapurukha said he was overcome with sleep and couldn't drive. He wanted to sleep for one hour and continue with the journey but was advised to get an energy drink, which gave him the strength to proceed.
He arrived in Matunda at 10 am on Monday and Thiiru was buried less than two hours later because his body had started decomposing.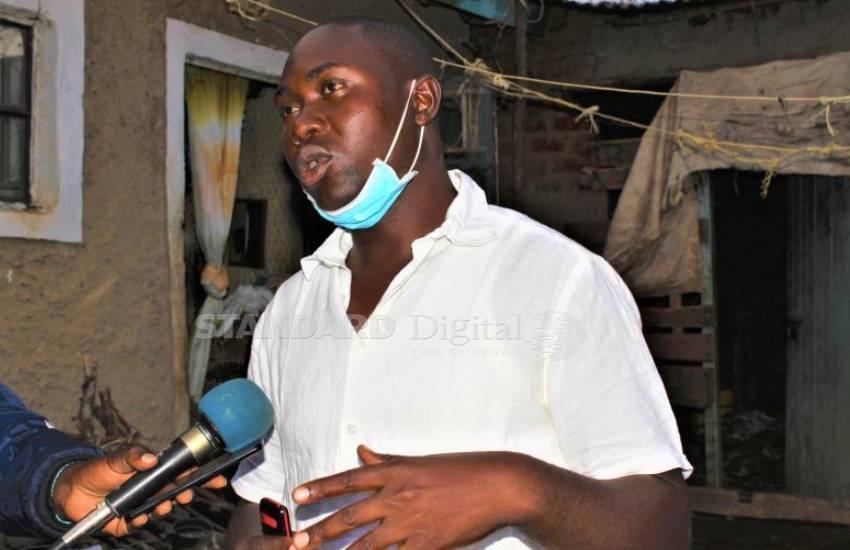 Nyambura said that Thiiru was her first child and the entire family depended on him for upkeep.
"He told me he would be back to complete payment for a piece of land he was buying. He was determined to move out from the one-eighth of an acre where all of us have been living," Nyambura said.
Kanini said she was yet to figure out how to raise their seven-year-old daughter and two-year-old son.
"My husband had big plans for us. He had bought a piece of land near his mother's home where we live, but had not completed payment. He wanted to build a place we would call our home," Kanini said, fighting back tears.
The family said they had not sought the government's help in repatriating the body.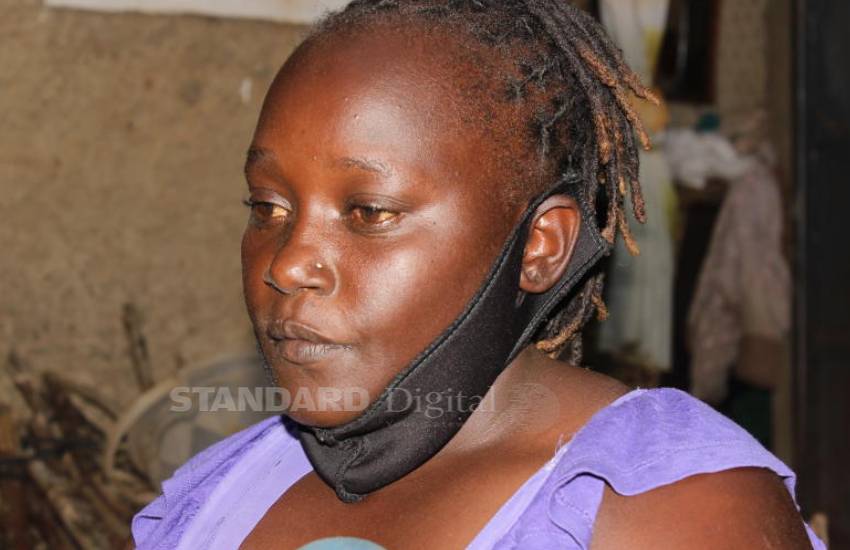 In the last week of last month, at least nine Ugandan drivers were killed in deadly road ambushes in South Sudan, the Minister of State for Internal Affairs Kania Mario Obiga told the country's Parliament.
"There are armed military groups who are apparently opposition forces to the South Sudan Government operating in those areas, and they are in control of that area," the minister said.
Listen to audio of Collins, the deceased wife, and mother