Meet teacher who volunteered to control traffic after losing job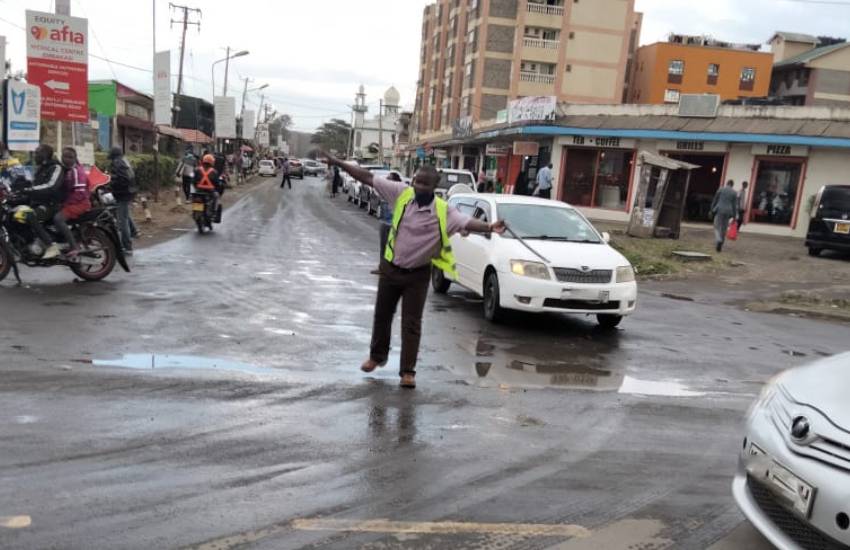 The Covid-19 pandemic has affected almost all sectors of the Kenyan economy, including education, with private school teachers being on the receiving end.
Before the government announced drastic measures to contain the spread of coronavirus pandemic in March 2020, Tom Owino was busy teaching in a school located in Embakasi East, Nairobi County, hoping to one day be employed by the Teachers Service Commission (TSC).
Little did the 38-year-old primary school teacher know that his hopes will be cut short when the government closed all learning institutions in a bid to curb the spread of Covid-19.
Weeks after he was rendered jobless, Owino crafted a plan on how to fend for his family by volunteering as a civilian traffic controller.
"I was just strolling along Fedha Road, opposite KAG Church, when I took note of the traffic jam along Outer Ring Road and Tel Aviv,'' said Owino.
The next evening, Owino, who graduated from Shanzu Teachers Training College, ventured into the zone where only traffic police officers dare.
Dressed casually, Owino stepped out and started controlling traffic at the junction located at Fedha Road and Tel Aviv. "I was a bit worried but I had resolved to try my luck come what may," he added with a broad smile.
Take a quick survey and help us improve our website!
Take a survey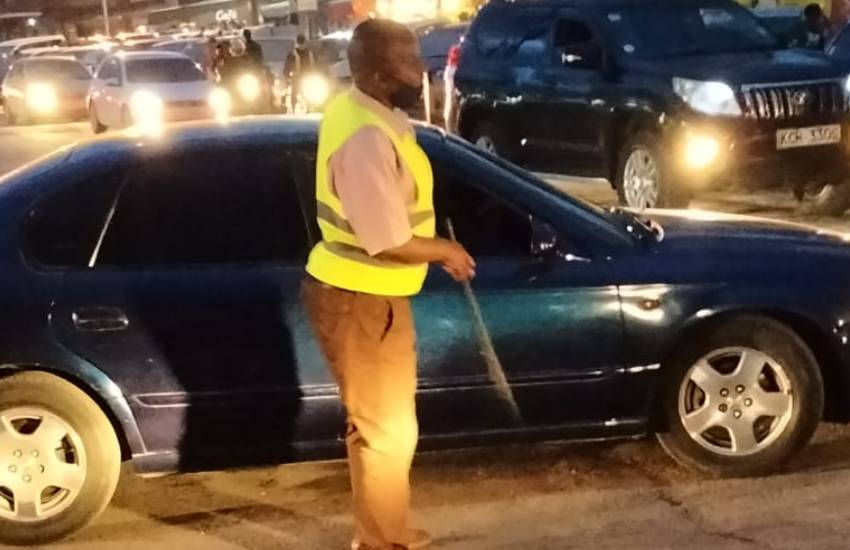 Motorists soon recognized his efforts and urged him to take full command of traffic.
Speaking to Standard Digital, Owino said he got motivated fourth fold and reported to work at the junction the next evening.
"I had worked for some days and was just happy that the snarl-ups were easing. Soon after, people started handing me tokens of appreciation for a job well done,'' he noted
Owino, who some mistakenly believe is a cop, said controlling traffic has been fun and can pocket between Sh400 to Sh500 on a good day.
"The police here recognize my work and are in full support of my efforts, in fact, they say I have lessened their work,'' said Owino.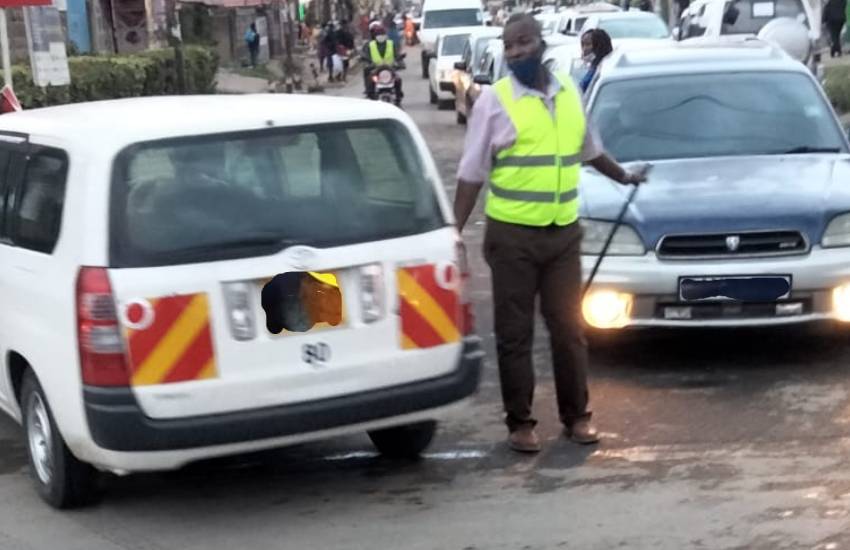 Asked if he will return to teaching, Owino said he will continue controlling traffic, for now.
"I am a trained teacher and this is my calling to impart knowledge to the children, I will never leave my job for anything, I am just buying time here waiting for the state to employ me,'' affirmed Owino.
In a message to the youth, Owino pleaded to his peers not to be choosy when it comes to jobs. "It is high time for youth to shun waiting from white-collar jobs and grab any job that comes their way and becomes the dependant,'' said Owino.