Jogoo Rd murders: Man died 24 hours after mother and son, Govt Pathologist Oduor concludes
Did Kelvin Kipkoech kill a mother and her son before committing suicide?
Or was there another person in the house who killed the three and disappeared?
This is the question that the DCI will have to answer after the post-mortem examination results of Charity Cherop, her son Allan Kipng'etich and boyfriend Kelvin Kipkoech were released today.
Chief Government Pathologist Johansen Odour conducted the autopsy at the Chiromo Mortuary, Nairobi.
Dr Odour said Cherop and her son had suffered injuries that indicated they could have been defending themselves from their killer.
The autopsy also revealed that the killer had attempted to suffocate Cherop and her son by covering their noses and mouths with a piece of cloth.
The minor also suffered injuries on his face and neck which are consistent with the struggle during the attempt to suffocate the boy.
Odour said the mother and son died of suffocation.
He noted that the mother and son could have been dead for well over 24 hours before their bodies were discovered inside their house at Government quarters on Jogoo road.
The autopsy also established that Koech, 30, could have died a day after the mother and son.
This explanation by Dr Odour reinforces the theory that Koech could have killed the two and later committed suicide by exposing himself to the jiko-generated carbon monoxide.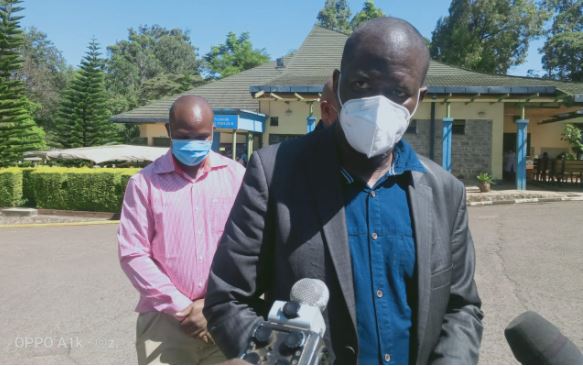 Dr Odour (pictured) said the DCI will also look into possibilities that the three could have been killed by a person who may have held them hostage at their house.
Koech, who suffered minor injuries on his hands and stomach, was confirmed to have died from carbon monoxide poisoning.
The pathologist said only the police can reveal how Koech ended up being bound on his legs and hands with electric cables.
"I concluded that the boy died of what is called smothering or lack of oxygen in the body and the same for the mother," he said.
"As for the gentleman, I observed that he died of carbon monoxide poisoning," Dr Odour said.