Ardhi House gives new target for digitisation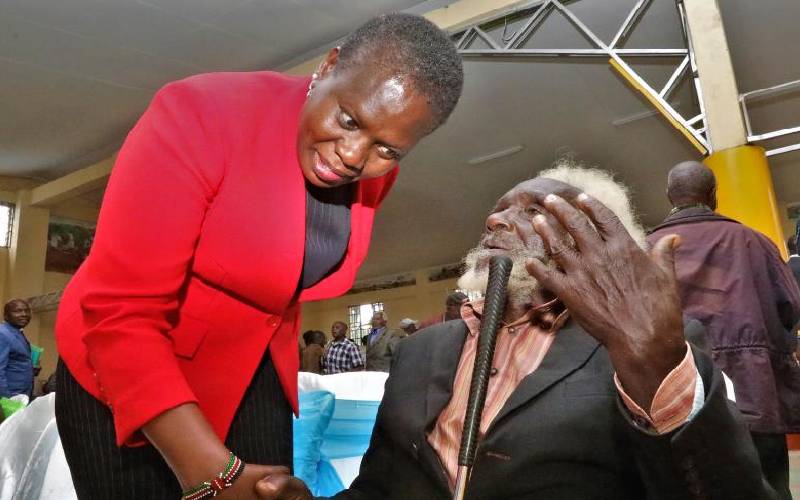 The Ministry of Lands and Physical Planning plans to complete the migration of land records to a digital land management system in the next two years.
Ardhi House says it is inundated by punitive compensation awards arising from cases on manipulated manual land records and the corruption enabled by the same.
Lands CS Farida Karoney explains in the Ministry's strategic plan that its priorities for the next four years will be, among other things, to digitise the records so as to cut the costs Ardhi House is incurring from legal suits.
The plan was launched at Ardhi House last week and shows the areas the Lands ministry will put emphasis on, which also include reforming the land policy, implementation of the national titling programme and the decentralisation of land administration.
The use of manual records at the Ministry of Lands has led to delays of retrieval of records and engendered fraud.
Litigation, CS Karoney said, impeded land transaction processes in the ministry.
"Compensations in the form of court awards eat into our budgetary plans. Most of these court cases arise from manipulation of manual records. Digitisation of land records is, therefore, critically important," said Karoney.
The development of a land information management system has been a priority for the government, which believes a digital land management system will be the seal for loopholes in the land registration and transfer process that has allowed duplication of land titles.
The ministry said the new system will enhance investor confidence through reduced timelines in registering property and protecting investors and property owners from fraudulent land transactions.
It will also enhance access to land-based information, unlocking property owners' financial potential and fast-tracking their access to credit facilities. This will also increase revenue collection and improve partnerships with professional and investigative agencies.
"Online transactions will strengthen investor confidence and improve our ease of doing business ratings globally. The ministry will accelerate the development of the National Land Information System (NLIMS) to ensure that land administration services are digitised in all land registries by 2022," she said.
The Ministry of Lands has been testing a system of land registration in Nairobi.
The document lists the Nairobi Lands Registry, where the NLIMS was tested as a model of the success of the digitisation.
"NLIMS will provide a single source of truth on land-based information and a one-stop-shop for land transactions. It will significantly reduce the operational burden for our workforce in supporting customers," Karoney said.
It notes several milestones such as the reduction of the property registration process from 12 to five steps, reduced time for registration of documents from seven to three days, tracking of documents such as registration and valuation through text messages.
Others are the introduction of full online title searches in Nairobi, waiver of search fees and of title registration fees and the elimination of land rates clearance certificate and consent on leasehold property as a requirement for title processing.