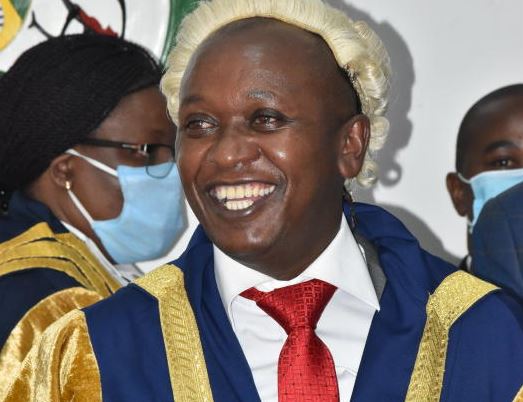 The swearing-in of Speaker Benson Mutura as the acting Governor of Nairobi failed to take place yesterday.
Mutura was to be sworn-in just hours after Mike Sonko was voted out by the Senate following his impeachment by the county assembly.
Sonko was impeached by the county assembly over charges of abuse of office, gross violation of the law, committing a crime under the national and international laws and lacking the capability to run the county.
According to the law, the deputy governor takes over once a governor has been impeached and removed from office. But Nairobi has had no deputy governor following the resignation of Polycarp Igathe in 2018.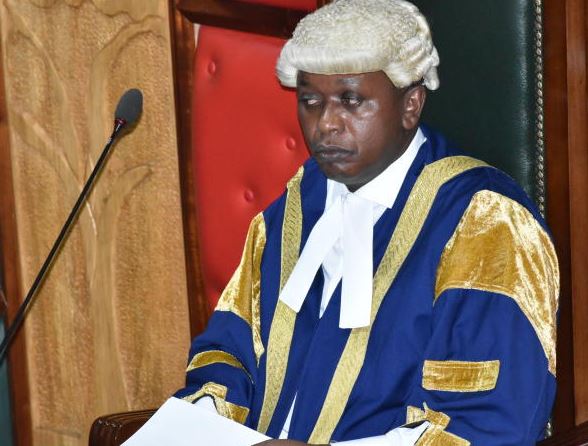 Read More
Consequently, Speaker Mutura (pictured) was to take over the governorship in acting capacity for 60 days. But in a sudden change of events, Mutura's swearing-in ceremony was not held despite hours of planning.
The administration of oath was slated to take place at 10.30am but by 2.01pm, it was yet to happen. The judge who was to swear the Speaker in arrived at the assembly past 2pm.
He later left the hall never to return, leaving the Speaker, the Assumption of Office committee, the assembly leadership and other officials in attendance with more questions than answers.
Assembly Minority Chief Whip Peter Imwatok, who was the coordinator of the programme, however explained that the judge could not proceed with the ceremony because he (the Judge) arrived past the time stipulated by law.
According to the Assumption of Office of the Governor's Act 2019, the oath should be administered not earlier than 10am and not later than 2pm.
"The Speaker, together with the Assumption of Office committee, decided to postpone the swearing-in ceremony to a later date. This is because the judge mandated to administer the oath got to the Assembly a minute past 2pm," Imwatok said.
He said the decision to push the ceremony to a later date was arrived at following consultations with the Speaker, the committee and the judge.
"We acted according to the law throughout this impeachment process so there is no need to break the law this time. Everything we do must be within the law," the MCA said.
Majority leader Abdi Guyo said the judge had been caught up in traffic on his way to the ceremony at City Hall.
"We are sure that the swearing-in of Speaker Mutura as acting governor will happen next week and all we are waiting for is the gazettement," Guyo said.