Magistrate now acquits tycoon in tax evasion case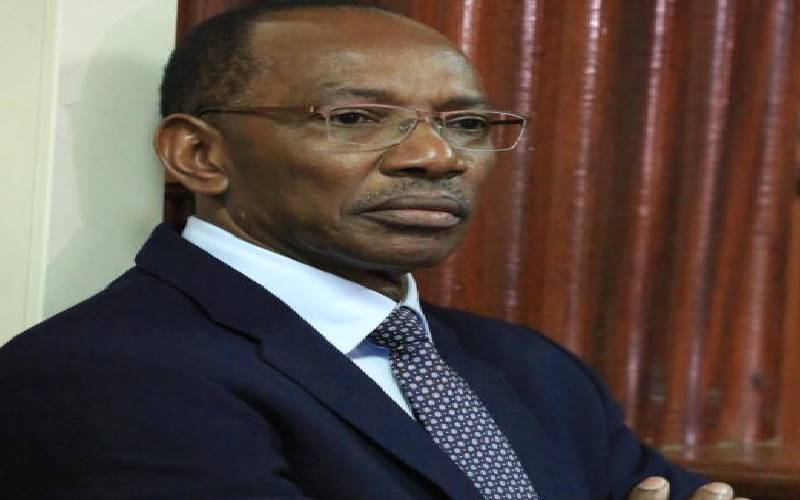 Billionaire businessman Humphrey Kariuki (pictured) has been acquitted in a case where he was charged with failing to pay Sh7.4 million tax.
Nairobi Magistrate Kennedy Cheruiyot quashed the charges against Kariuki, his co-accused Peter Njenga, Robert Muriithi, Eric Mulwa and Kepha Gakure after the Director of Public Prosecutions failed to present witnesses to prosecute the case.
"It is evident that the prosecution is not ready to present any evidence, even after being given enough time since 2019. Because the prosecution is not ready to prosecute this case, the court is left with no option but to terminate the case and acquit the accused," ruled Cheruiyot.
The decision was a big relief for the businessman and his companies, Africa Spirits Limited and Wow Beverages Limited, which have been battling with Kenya Revenue Authority over tax evasion allegations amounting to Sh41 billion.
The case was one of the three where Kariuki was charged with tax evasion, falsifying tax records, omitting Value Added Tax (VAT) records and concealing excise stamp duties, which KRA claimed led to a tax loss of Sh41 billion. The two other files are still pending a hearing before other courts.
In the case where he was acquitted, Kariuki and his co-accused faced a charge of being in possession of uncustomed goods where the prosecution alleged that he was holding 80 drums of 250 litres each of ethanol valued at Sh7,402,958 without paying tax.
Unreasonable delay
The charges stated that on January 31, 2019, at Africa Spirits Limited and Wow Beverages Limited in Thika town, the businessman and the others conspired to defraud the government by failing to pay the tax applicable for the ethanol.
The prosecution had on Monday applied to have the case suspended and consolidated with the other two, but the magistrate declined their application on grounds that it was unfair to keep the accused for more than one year before commencing the trial.
Cheruiyot ruled that although the DPP has the authority to prosecute criminal cases and to determine how such cases are conducted, the authority must be exercised within the existing rule of procedure and practice.
"The court has already found that the application to suspend the trial is unreasonable and unjustified and further hold that it is against the public interest and interest of justice to adjourn this case as sought by the prosecution," ruled the magistrate.
According to Cheruiyot, having the case suspended indefinitely as sought by the DPP would amount to denying the accused their right to have the trial begin and conclude without unreasonable delay as provided in Article 50(2)(e) of the Constitution.
He upheld arguments by Kariuki's lawyer Cecil Miller that there was no justification to continue having the accused attend court when the DPP had not shown the desire to prosecute the case.