38 MCAs holed up in Ukunda to aid Sonko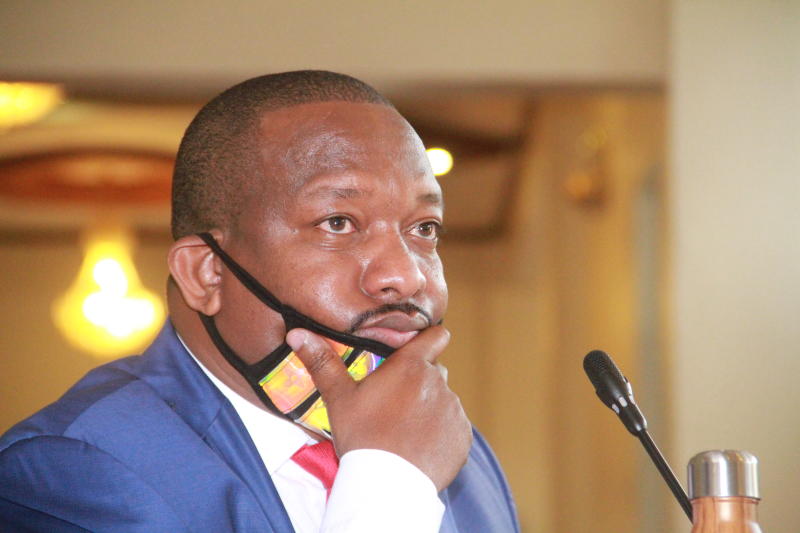 Nairobi Governor Mike Sonko has been working behind the scenes to scuttle an impeachment motion tabled against him in the county Assembly today.
Details have now emerged of how 38 MCAs flew out to Mombasa on Monday for discussions on how to save the city boss from being hounded out of office.
A source intimated to The Standard yesterday that the idea was to deny the Assembly a crucial two-thirds majority vote and consequently shoot down the impeachment motion, which will be conducted virtually.
"They want to abstain from voting either 'Yes' or 'No' thus making it clear to the governor that they are loyal. The governor and his team will be monitoring to see if and how they vote," said the source.
If Sonko succeeds in sequestering the MCAs, the remaining 74 MCAs would not meet the threshold of 82 votes needed to push ahead with the ouster motion.
The debate, however, is pegged on the hearing and determination of a case scheduled for today morning. On Tuesday, the Employment and Labour Relations Court barred the county Assembly from discussing the motion on grounds that the governor will be prejudiced should the MCAs impeach him before his case is determined.
An MCA who requested anonymity said that upon arrival at the coastal city, the ward reps headed to a private residence in Ukunda before they were divided into two groups on Tuesday.
"I am reliably informed that the MCAs yesterday (Wednesday) went back to Ukunda ahead of the voting exercise slated for today. They are doing all this to try and confuse anyone who is tracking them," the MCA said.
Sonko's spokesperson Ben Mulwa yesterday said he was confident that the motion will flop. "If there are MCAs who travelled to Mombasa, they have a valid reason why they are there. If the governor has plans to meet them, or ask them to support him, or to vote against the impeachment motion, I think it is entirely within the provisions of the law."