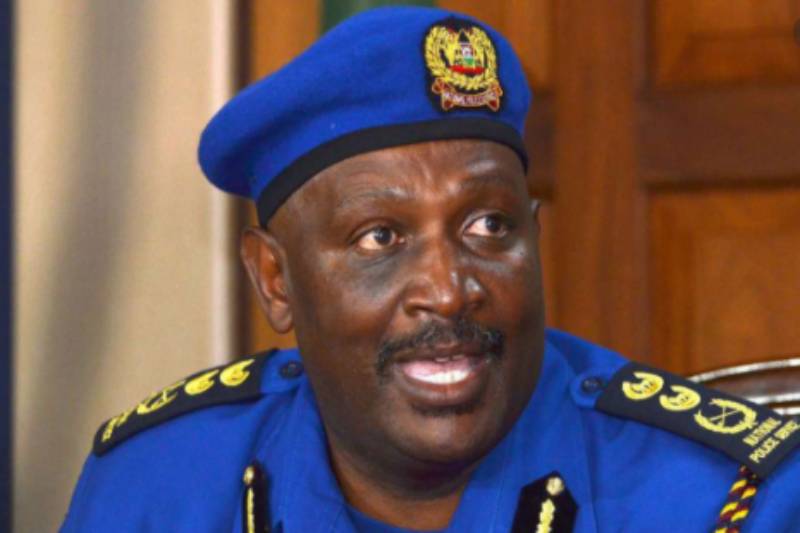 Police have arrested three medical officers after a report laid bare the intrigues of child trafficking within Kenya's capital, Nairobi.
The expose by the BBC Africa Eye showed a racket involving trusted members of the community and health workers who target homeless women, poor and single mothers in informal settlements in the baby-selling trade.
Police have now swooped in to probe the allegations as the government makes true its pledge to bring the culprits to book.
The Inspector-General of Police Hillary Mutyambai said an operation to unearth the "organised crime" had revealed the involvement of public hospitals and children homes within Nairobi in the trade.
"So far three medical officers from a public hospital in Nairobi have been arrested in connection with the offence and will be arraigned," he said in a statement on Wednesday seen by Standard Digital.
More heads are bound to roll, the top cop added.
He directed County Police Commanders to work closely with children homes to unearth more possible incidences and tame the menace.
Mutyambai further appealed to the public to volunteer information to the police and local administration officers on any suspicious activity relating to child trafficking.
"The Inspector-General assures our sources of information of utmost confidentiality on any information shared with the police," he said.
A yearlong investigation dubbed 'The Baby Stealers' revealed how babies are sold as cheap as Sh45,000 in Kenya. Others have placed a price of Sh50,000 for a girl and Sh80,000 for a boy.
This is as some hospital employees let prospective buyers part with at least Sh300,000 in the pretext of helping women who are unable to conceive and afraid of the 'complicated adoption process.'
According to the BBC, the racket involves trusted members of the community, well-placed government officials including employees in public hospitals in a trade that has robbed hundreds of women of their children for the financial benefit of a few leaving behind a trail of pain and despair.
Labour and Social Services Cabinet Secretary Simon Chelugui had said a multi-agency team has been constituted to investigate allegations of theft and sale of babies in Nairobi
"This is unacceptable and the government will deal with it decisively. I warn those who are stealing or selling children that they will be met with the full force of the law. Likewise, I am warning those who are buying such children that they are equally guilty as this is a criminal offence," he said in a statement sent to newsrooms.
The CS was categorical that Kenya was keen in protecting its children, "for they are our heritage; our assurance for tomorrow."