NMS halts issuance of new picking and dropping bays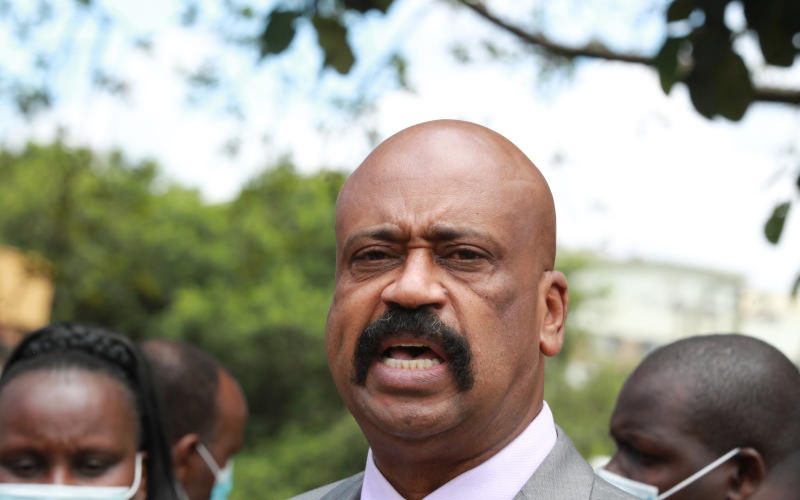 The Nairobi Metropolitan Services (NMS) has halted issuance of new picking and dropping bays for public service vehicles (PSVs) in Nairobi.
The move comes following reports that there have been illegal allocations of the picking and dropping bays by unauthorized officers despite a suspension of the allocations by NMS.
NMS Director General Major General Mohammed Badi said that henceforth, picking and dropping bays will have to be approved by the Director Roads, Transport and Public Works, Engineer Michael Ochieng.
The major General revealed that the move to suspend the issuance of the picking and dropping bays was to allow for review of the NMS and City Hall's de-congestion plan for Nairobi County.
"It has come to our notice that unauthorized officers continue to illegally allocate picking/dropping bays for Public Service Vehicles in total disregard to NMS suspension of the activities to allow review our decongestion strategy," said Badi through a notice in the local dailies.
"No person or officer is authorised to allocate or assign picking/dropping bay including parking slots without written authorization from Director Roads, Transport and Public Works upon approval by the DG," he added.
He also explained that any request for allocation or assignment of picking/dropping bays, including parking slots, will undergo scrutiny from the committee appointed by NMS to undertake the said function.
"Any purported approval granted without following this procedure is null and void," cautioned Badi.
The decision to suspend issuance of picking and dropping bays follows a petition by Nairobi County MCAs to NMS in July. The ward legislators called on DG Badi to abolish all on-street picking and dropping zones by PSVs within the central business district, stating that PSVs have illegally turned most streets, pedestrian walkways and on-street parking within the city centre into bus stops and parking slots.
This was in form of a motion by Woodley/Kenyatta Golf Course MCA Mwangi Njihia. He noted that the actions of the PSVs are to blame for the surge and the MCAs said the trend has led to increased congestion and accidents.
It also comes hot on the heels of a plan by NMS in September to decongest the city by setting up and relocating bus termini from the CBD.
The plan stipulates that by the end of the year, PSVs plying Ngong and Lang'ata Roads will terminate their journey at the Green Park Bus terminus also known as Railways Club.
PSVs from Mombasa Road will terminate at another new terminus at the junction of Bunyala and Workshop Road while matatus using the Waiyaki Way, Uhuru Highway, Kipande and Limuru roads will end their journey at the Fig Tree terminus in Ngara.
Those coming from Mt Kenya and those from the Thika Superhighway and have been terminating at Tea room, Accra Road, will drop and pick passengers at Desai and Park Road termini in Ngara.
However, Muthurwa terminus will remain where it is located.