Tanzania's Tundu Lissu arrested as Commonwealth calls for polls probe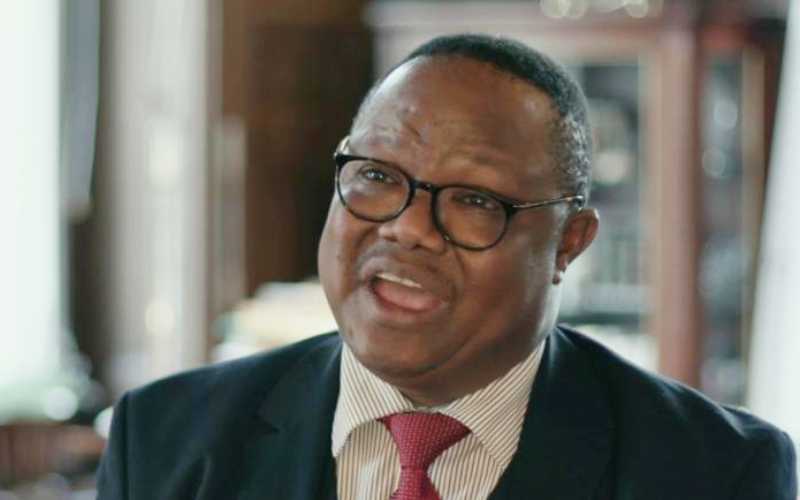 Tanzanian opposition presidential candidate Tundu Lissu (pictured) was arrested on Monday, his Chadema party said on Twitter, without elaborating.
Earlier on Monday, Lissu had said that Tanzanian police thwarted planned opposition protests against last week's election over alleged irregularities by arresting several Chadema officials.
They included Chadema chairman Freeman Mbowe, former lawmaker Godbless Lema and the former mayor of Dar es Salaam's Ubungo municipality, Boniface Jacob.
His arrest comes as Commonwealth Secretary-General Patricia Scotland QC urged authorities to investigate allegations regarding the recent election of serious electoral irregularities, violence and of deaths, particularly in Zanzibar.
She said, "By turning out to vote on October 28, the people of Tanzania once again placed their hope in our shared values of democracy. I laud them for their unwavering commitment.
"However, I am deeply concerned by reports alleging serious incidents of violence and electoral malpractice."
Scotland further urged relevant authorities to expeditiously conduct the necessary investigations and ensure the rule of law, justice and accountability prevail to maintain the people of Tanzania's confidence in democracy.
The Secretary-General reaffirmed her hope that positive lessons from previous elections could inform current processes.
"I hope that every option will be explored to maintain trust in the electoral process and to ensure that democracy, peace and unity are safeguarded in Tanzania."
Earlier Monday, Chadema party said police foiled planned opposition protests against last week's election by arresting prominent officials in the main opposition party.
The opposition has demanded a re-run of the vote, citing what they called widespread suspected fraud, and called for protests against the outcome, which returned President John Magufuli to office with 84% of the vote on October 28.
Chadema gave no more details of Lissu's arrest, and police were not immediately available for comment.
"We have not been able to protest," Lissu, who garnered an official 13%, told Reuters earlier, citing heavy deployments of the police on the streets and the arrest of several party officials and supporters.