Raila leads political and legal community in mourning Nzamba Kitonga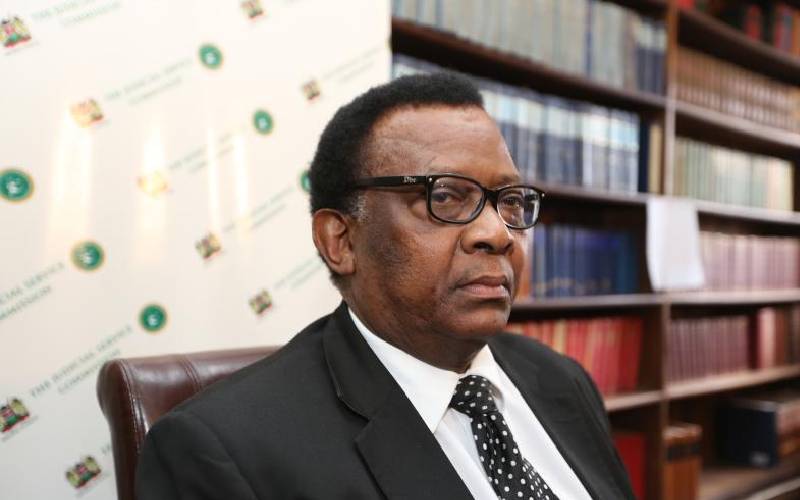 A quiet and discomforting silence and gloom hung over the Lavington home of the late Nzamba Kitonga (pictured) as former Prime Minister Raila Odinga led members of the political and legal community in condoling with the family.
Raila made his visit just minutes after landing at the Jomo Kenyatta International Airport following the conclusion of his two-day visit to Kinshasa, Democratic Republic of Congo. Raila's visit to Kinshasa mainly entailed talks with President Felix Tshisekedi regarding the Grand Inga Hydropower project.
Raila and the other mourners, including former Attorney General and senator Amos Wako, Senator James Orengo, top lawyer Philip Murgor, Gladys Wanga, Wajir Women Representative Fatuma Gedi, and Samburu West MP Naisula Lesuuda remembered Kitonga as a brilliant and diligent yet selfless man who championed for the truth without ever expecting a reward.
"During the launch of the Building Bridges Initiative on Monday, I talked about the great role Kitonga played in creating the 2010 Constitution. He was a man who was always willing to make sacrifices for others," Raila said.
On his part, Orenge said, "He made contributions without ever thinking about a reward." He added that senior bar members will work with the family in arranging Kitonga's burial to ensure the highly respected lawyer, who held several senior legal positions in Kenya and internationally during his lifetime, gets the fitting send-off he deserves.
Senator Wako recalled working under the brilliant leadership of Kitonga during the drafting of the 2010 Constitution. Kitonga is famously remembered for his role in chairing the Committee of Experts that drafted the 2010 Constitution.
According to the family, Kitonga will be buried on November 7 at the family's home in Mutitu, Kitui County. The lawyer passed on last Saturday aged 64, while being rushed to the hospital after collapsing at a funeral he had attended in Mutitu.
The lawyer's eldest son, James Kitonga, stated that the family was doing its best to remain strong even in the face of the loss, which he described as sudden and surprising.