Slow and unsure: Six years on, completing MPs tower a tall order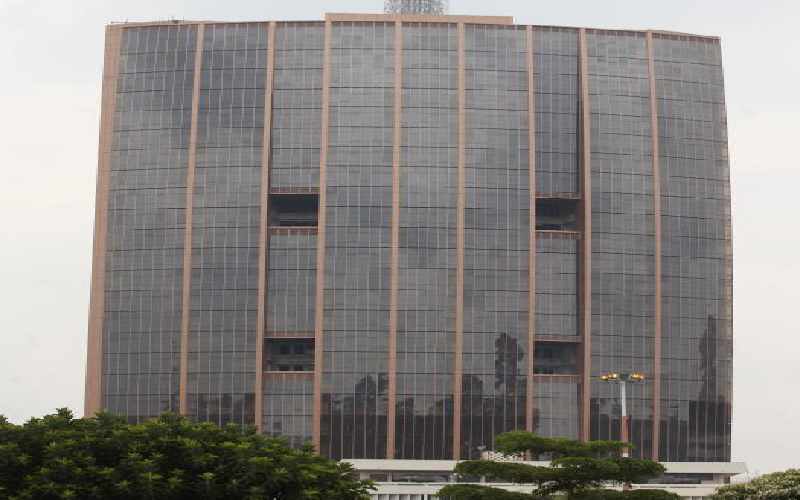 The delayed completion of the Sh5.8 billion office block for MPs in Nairobi has caught the attention of the Auditor-General Nancy Gathungu.
Gathungu is alarmed at the slow progress of works on Parliament Towers, whose construction began in 2014.
The Auditor-General's latest report for financial year 2019/2020 indicates that the project is yet to be completed despite millions being injected into it. The report further faults the Parliamentary Service Commission (PSC) for breaking the law in varying the contract sum in 2018.
The contract sum was varied by Sh1.5 billion, representing a 27 per cent variation above the 25 per cent limit allowed by Section 139(4) of Public Procurement and Asset Disposal Act, 2015. The original cost of the office block was Sh5.5 billion.
"A verification visit to the site revealed slow progress of the interior fit-out sub-contract works. As of January 2020, the work done under the interior fit-out sub-contract was below 10 per cent whereas 50 per cent of the extended contract time had lapsed, casting doubt as to whether the project would be completed at the estimated time," says Gathungu.
It was supposed to have been completed on August 23, 2020.
"The slow progress of the interior fit-out works has negatively affected the progress of the data and voice sub-contractor, who had already been paid Sh131 million, which represents 70 per cent of the sub-contract sum," she said.
Take a quick survey and help us improve our website!
Take a survey
Title deeds
Concerns over the delays in completion of the building, which ranks among the 10 tallest in Nairobi, were raised even as the Auditor-General noted that PSC was not in possession of title deeds on which its prime properties lie, including that of the main Parliament Building.
The plot on which Parliament Tower stands was allocated to Parliament by the government in 2000 after some MPs complained that they were working from their cars and hotels due to lack of office space.
The 125-metre complex comprises four basement parking floors, a reception floor, 24 committee rooms, 338 offices for MPs, a health club, a restaurant, an open garden, and a service floor.
The project, which was initially meant to be completed in January last year before the completion time was revised to August 23, could see the taxpayers dig deeper into their pockets to meet the costs arising from the extended completion time.