12,000 prisoners so far released to de-congest facilities in war against Covid-19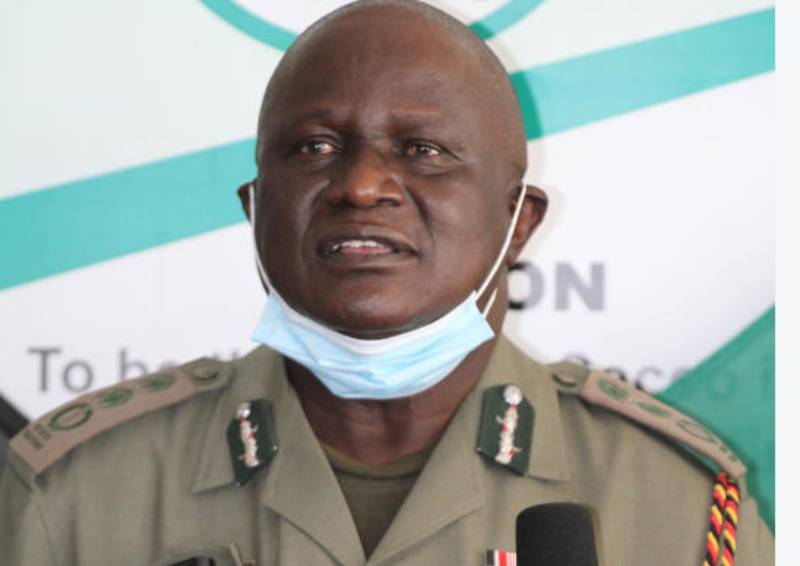 Prison authorities have so far released more than 12,000 inmates as part of efforts to avert a COVID-19 outbreak in the country's prisons.
Commissioner General Wycliffe Ogalo (pictured) revealed they now have an inmate population of 42,596 up from the more than 54,000 that they had before April.
He said the move was aimed at protecting the prison population in the country.
"With a view of protecting the prison population against the coronavirus, the Kenya Prisons Service released prisoners and remandees in concurrence with the National Council on the Administration of Justice," he said.
He added the measures were taken in line with the understanding that "close and unprotected interaction/contact between individuals" was the most important factor in the spread of the coronavirus.
"The decision is thus aimed at achieving the recommended one-meter social distancing within our facilities as part of the progressive review of our strategies in combating the global pandemic," said Ogalo.
He said the pandemic had taught them a lesson on how to manage their prisoners and staff and added they will not lower their guard.
He added they had also increased their penal institutions to 129 from 118 and their staff strength is now 28,000.
"Prisons and correctional services worldwide backstops the national security of their respective states. That is why we are focused on various reforms to help us move forward positively," he said in his office.
The prisons boss said they had set up 20 regional centres across the country where newly sentenced inmates are held for 21 days pending clearance for COVID-19 in measure to curb the spread of the virus in correctional facilities.
As part of the measures taken, the authorities banned visitations to the facilities.
This was a precautionary and intended to minimise a prisoner's face-to-face contact with the civilian population.
He added institutions like ICRC, KRCS, Faraja Foundation and Umma Foundation helped them manage the crisis which was new to the world.
"You saw riots in some facilities in the world while others had to release their inmates to manage the crisis. We are happy so far," he added.
Ogallo said the department is also rolling out various reforms to help them cope with the demands in the society.
For instance, they are now producing food for their prisoners.