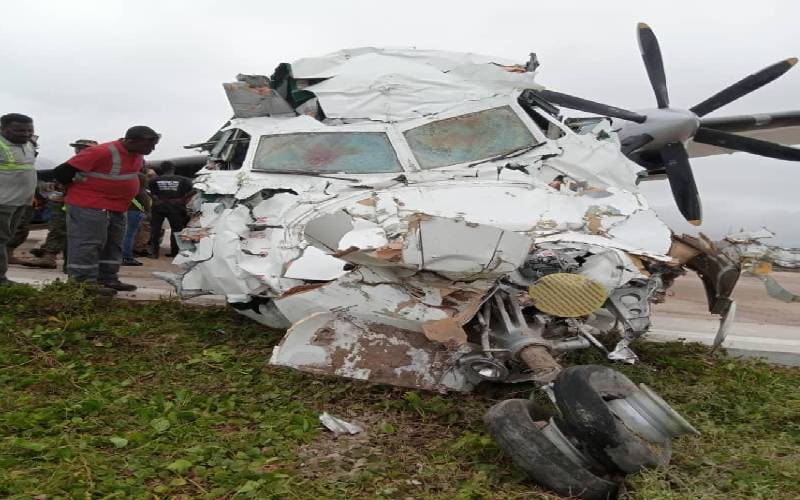 A Kenya's cargo plane on Saturday, September 19 crash-landed at Mogadishu's Aden Adde International Airport.
The twin-engine cargo plane registered under 5YMHT, Fokker 50, is reported to have slid off the runway and rammed into a concrete fence at the airport.
The aircraft operated on a cargo flight to Beledweyne.
After takeoff, the flight crew decided to turn back to Mogadishu Airport.
Read More
During an attempted landing on runway 05, the aircraft veered off and impacted the perimeter wall.
Both pilots and the crew sustained serious injuries as a result.
The cause of the crash is yet to be established and no casualties had been reported.
Unconfirmed reports indicate the plane had four occupants at the time of the crash.