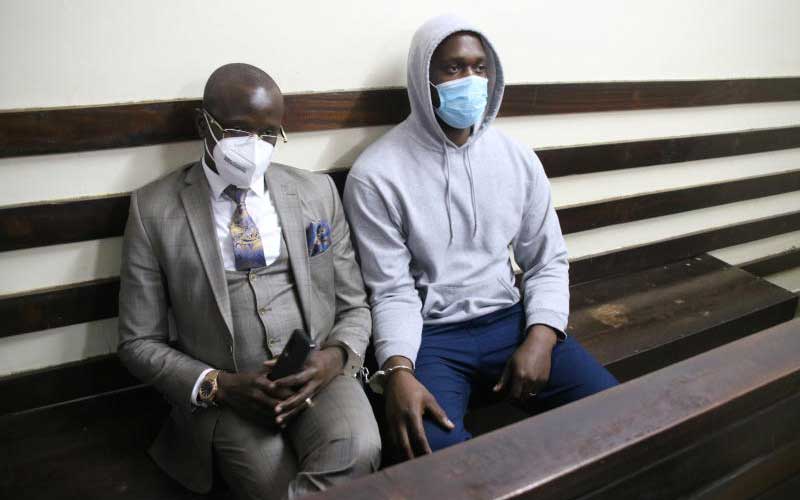 Suspected fake gold dealer Chris Obure who is facing murder charges has been admitted to the Nairobi Hospital after falling ill while in police custody.
Obure who presents himself as a businessman, was admitted to the hospital at the weekend after he said he had bad stomach ache and body pains.
This was ahead of a planned hearing of an application to be released in the murder case he is charged alongside his bodyguard Robert Bodo.
Bodo is still in remand. Obure had undergone Covid-19 tests before being moved to remand as ordered by the court.
Read More
When the case came Monday, a judge ordered that the two be held for seven more days. This is in relation to the murder of Kevin Omwenga who was shot dead in his house on August 21.
The hearing of the bail application took place before Justice Jessie Lessit, who ordered the two accused persons be remanded until September 21 when a ruling on the matter will be delivered.
The prosecution submitted that Obure and Bodo should be denied bail, arguing that the two could interfere with investigations and intimidate witnesses in the case.
"…additional evidence is still being collected by the investigators in this matter including data communication, bank records and business engagements and we depone that if the two are released before all this evidence has been collected and provided to court the likelihood of interference by the accused persons would be significant harming this process of accessibility to justice by the prosecutions and victims in this matter," the court was told.
The prosecution further submitted that the accused persons are likely to abscond court if granted bail.
"…the accused persons having been charged with the offence of murder and knowing that if found guilty the punishment meted could be that of the death penalty are more likely abscond if released on bail or bond pending the determination of the hearing," added the prosecution.
Bodo, who is the main suspect in the case, is accused of shooting Omwenga at Galana Suites in Kilimani using Obure's firearm.
The two are facing different charges related to Obure's gun. Obure was charged with failing to secure his gun while Bodo was charged with handling the weapon without a licence. On these charges, they were both released on Sh50,000 cash bail.