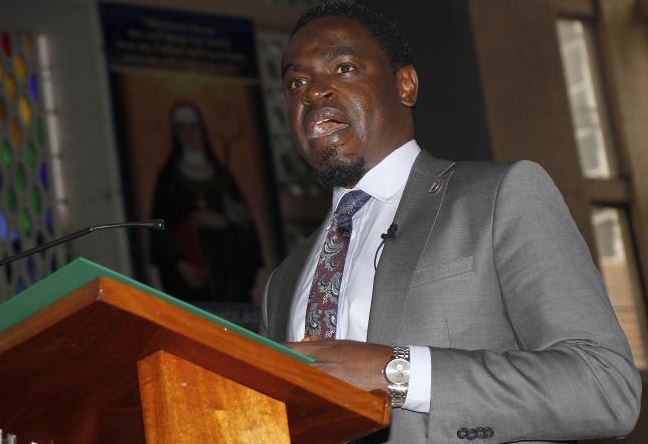 Law Society of Kenya has termed the president's failure to appoint judges as a gross violation of the Constitution.
In an interview Wednesday morning on Spice FM, LSK President Nelson Havi stated that a petition by the LSK Council will be sent to Parliament and Senate in order to put the president on trial for gross violation of the Constitution by failing to swear in judges.
"LSK council has resolved unanimously that a petition be drawn and forwarded to the National Assembly and the Senate for the two houses to initiate and undertake the trial of the president of the Republic of Kenya for his failure to swear in 41 judges, which amounts to a gross violation of the Constitution," he said.
According to the law, the fate of 41 judges appointed to various courts lies in the hands of President Uhuru who has maintained a stalemate with the Judicial Service Commission when it comes to the appointment of the judges.
Uhuru declined to appoint and swear-in the nominees on grounds that some had questionable integrity.
This has led to friction between Chief Justice David Maraga and the president since June this year. Maraga held a press briefing and blamed the President's refusal to appoint the judges to near-crippling of Court operations.
"This shortage of judges and near paralysis of court operations has been caused by the President's refusal to swear in the 41 judges recommended by the Judicial Service Commission (JSC) in July 2019," he said.
The damage which has been aggravated by the Covid-19 pandemic has left Judiciary and CJ Maraga helpless, even as millions of cases remain unresolved and new ones keep piling up.
More than a year later, the president has shown blatant disregard of two court orders that directed him to swear in the judges.
High Court judges Lydia Achode, James Makau and Chacha Mwita ruled that although the president has violated the Constitution by refusing to swear-in the judges, they cannot order AG Kihara Kariuki to gazette the appointments since that would be unconstitutional.
"The court had already issued a declaration that the president was constitutionally bound by the recommendations by the Judicial Service Commission to appoint the 41 judges but as the Constitution states, it is not the AG who appoints judges," they ruled.
The 41 judges nominated by the JSC are meant to take office in the Court of Appeal, Environment and Lands Court, and the Employment and Labour Relations Court.