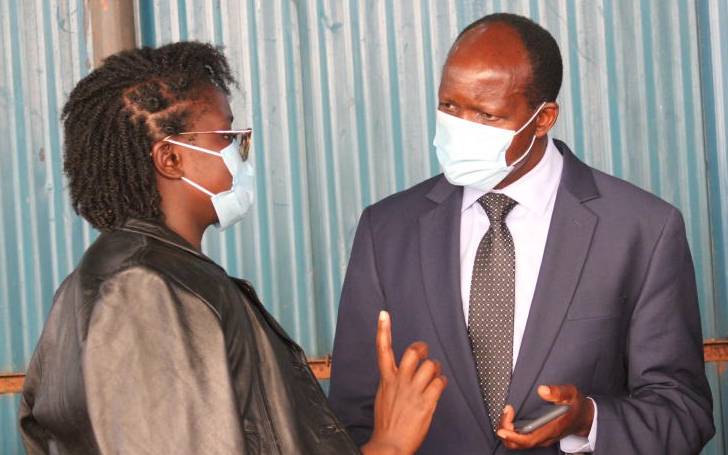 Migori Governor Okoth Obado, his four children and business associates will spend the weekend in custody after being charged with stealing millions of shillings from the county government.
Obado and the other suspects were arrested on Wednesday after presenting themselves to the Ethics and Anti-Corruption Commission offices in Kisii and later to Nairobi where they were locked.
It was a case of two families brought together by an alleged insatiable lust to embezzle public funds through a chain of corrupt business deals and payments of millions of shillings from the county government of Migori for ghost work and services not delivered.
On one hand was a father, governor Obado, whose four children Dan Achola, Scarlet Susan, Jerry Zachary and Evelyne Odhiambo faced the humiliation of being dragged to the dock as alleged co-conspirators in their father's alleged theft from his own government.
Read More
On the other hand was businessman Jared Oluoch Kwaga, who investigators claim is the mastermind of the multi-million-shilling heist, his wife Christine Akinyi Ochola, mother Penina Auma, brothers Joram Opala Otieno and Patroba Ochanda Otieno, and sister-in-law Carolyne Anyango Ochola.
Also not spared were the companies they allegedly registered as conduits to siphon money from the county.
They include Misoft Ltd, Tarchdog Printers Ltd, Kajulu Business Ltd, Victorious Investments Ltd, and Deltrack ICT Services Ltd.
Obado and his co-accused face 28 charges, with the thrust of the prosecution's case being that they conspired to defraud the county more than Sh300 million through deceit, conflict of interest and blatant theft.
In count one, they all faced the charge of conspiracy to commit an economic crime by allegedly embezzling Sh74 million from the county government.
"Between October 2014 and October 2016 within Migori County you jointly conspired to commit an economic crime through unlawful acquisition of public funds in the sum of Sh73,474,376 from the Migori County Government," read the charge sheet.
Obado took the bullet for his children in eight other counts through conflict of interest where it was alleged that he received a total of Sh26 million as kickbacks from contracts awarded to the listed companies and wired the money to his children's personal accounts.
The governor alongside Kwaga, his wife, brothers, mother and their companies faced other charges of money laundering in which they were accused of entering into the illegal arrangement, receiving Sh280 million from the county government while disguising the source of the funds.
Lead prosecutor Victor Mule submitted a report of the money trail leading to the arrest and asked trial magistrate Lawrence Mugambi to deny them bail on account of their past records.
"We oppose their release on bail on account of the severity of the charges and their past records. We know of a fire incident in the county offices which destroyed documents and it happened during the investigations," said Mulee.