Former MP seeks to settle case out of court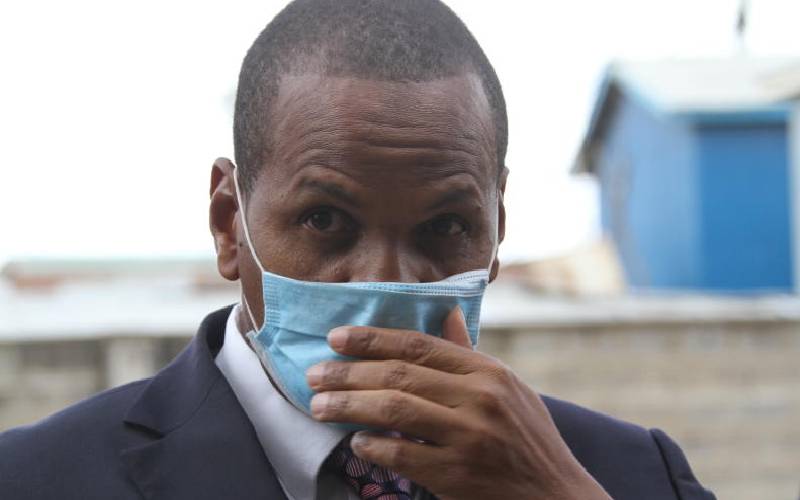 A court in Nairobi will today decide whether former vocal MP Danson Mungatana (pictured) will be charged with plotting to defraud a businesswoman or allow him to settle the criminal case out of court.
This is after he informed court that he alongside his co-accused Collins Waweru were in the process of refunding Sh1 million they acquired from a businesswoman in the pretence that they would help her win a Sh70 million Department of Defence (DoD) tender.
The duo yesterday confessed to Kibra Chief Magistrate Abdul Lorot that the complainant, Ann Wairimu, "was equally willing" to settle the matter out of court.
Defence lawyers Peter Wena and Lynn Ngugi said the out-of-court settlement was at its formative stages and asked the court to quash plea taking in favour of the settlement.
"The case can be terminated at any point and the court should be open to alternative dispute resolution," Ngugi, who represents Mungatana, argued.
The complainant said she was willing to drop the case immediately the money she was conned hits her bank account.
She said the decision to either proceed or terminate the criminal case depends on whether the two suspects "will meet their end of the bargain".
It was, however, not the case for the Director of Public Prosecutions Noordin Haji.
The DPP said he was ready to proceed with the case as the Ministry of Defence was also a complainant.
"Article 157 gives the DPP the authority to prefer charges. As much as parties wish to resolve, there are counts that relate to a crime against the State. There is the Ministry of Defence as a complainant," the prosecution argued, opting for a full criminal trial.
The court will rule on the same today.
The duo face 15 counts of fraud, including forgery and uttering false documents, obtaining money by false pretence, and making fake documents.