GPO Huduma Centre open with strict rules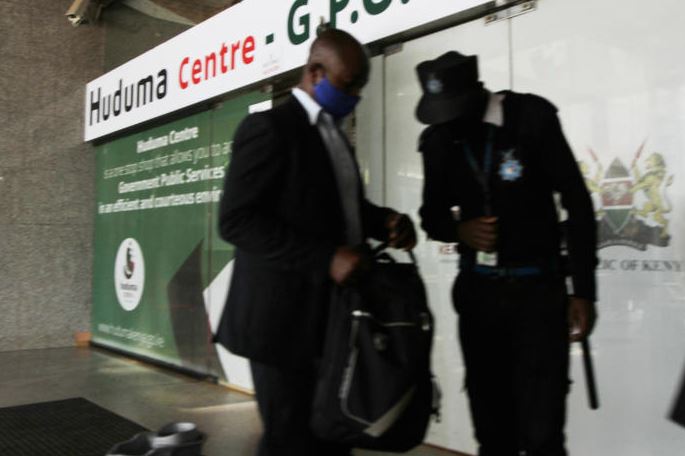 You will now have to book an appointment to get services at the Huduma Centre offices in Nairobi's GPO (as seen).
The centre reopens tomorrow after it was closed to manage the spread of Covid-19.
In an effort to minimise traffic and time spent queuing for services, the Public Service ministry said in a statement that Huduma Kenya would gradually be rolling out services by appointment system.
Opening Monday
"Starting Monday August 17, 2020, you will be required to book an appointment before visiting Huduma Centre, GPO, Nairobi," reads the statement.
"To book an appointment, visit www.hudumakenya.go.ke, select book appointment and follow the steps on how to book an appointment for the desired service(s)."
However, one will not need an appointment to be served in the other four Huduma centres in Nairobi or the other 51 countrywide.
The Huduma Centre at GPO was among other government agencies that were temporarily closed on July 14 for fumigation, amid rising number of Covid-19 pandemic cases in the city and large traffic.
The move is also part of efforts to push for the adoption of a digital system in the country.
Cases of Covid-19 are on the rise countrywide despite government's efforts to contain the spread. Most government departments and private sector have been affected, forcing them to suspend most services.
The pandemic has changed the way of life for many, with the government encouraging people to work from home to avoid crowding offices so as to contain infections.