Trader sues Nairobi Metropolitan Services boss for taking over his land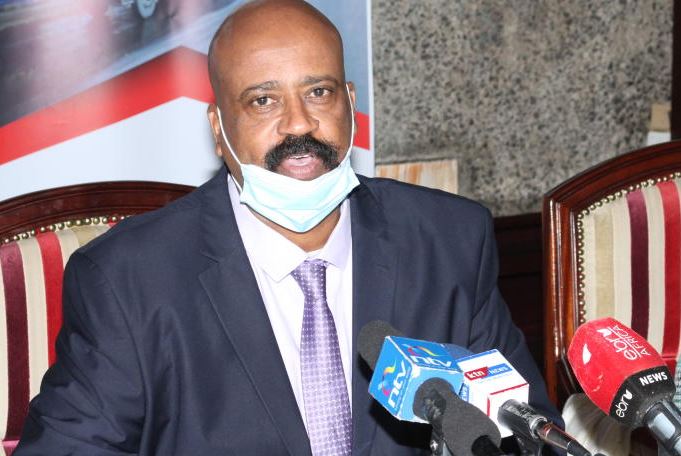 A private developer has sued Nairobi Metropolitan Services (NMS) Director-General Mohamed Badi (pictured) for forcibly taking over his multi-million shillings property in Parklands.
Ubdi Yahya Hagi and his company Elmi Afrah Properties Ltd want the NMS director and the County Government of Nairobi stopped from repossessing the two-acre piece of land along Parklands Avenue over claims that it was a grabbed public land.
The case, filed before the Environment and Land Court, yesterday was certified as urgent and will be heard on August 12, 2020.
According to Hagi, hundreds of innocent buyers are going to lose their investments totaling Sh1.2 billion which they had deposited as purchase price for the residential building and shops his company was constructing on the disputed land.
Commercial plan
"As part of our commercial plan, we had made off-plan sales to the public and had so far sold 205 residential units, 26 shops and incidental amenities for the sum of Sh1.2 billion which will be lost if the NMS illegally takes back the land," swore Hagi.
Badi had on July 13, while accompanied by Westlands MP Timothy Wanyonyi and police officers, invaded the disputed piece of land and stopped the construction project, claiming the land is public property.
After chasing away the developer, the NMS boss stationed police officers who have been keeping guard to stop Hagi from accessing the property.
However, the businessman through lawyer Gad Ouma argues the property is not public land and that he did due diligence before purchasing it at Sh65 million in February 2019 from Dayah Construction Ltd.
Ouma accused Badi of acting in "dictatorial and militarised manner unknown to laid down rules of natural justice" when he invaded the land to repossess it without giving the trader a chance to explain how he acquired it.
Clinging to hope as crisis balloons
While international media mock Kenya's as an unusual solution, UN is calling for prioritisation of reopening of schools amid fiscal, health challenges