Court stops bloggers from publishing libellous articles against Urithi Housing firm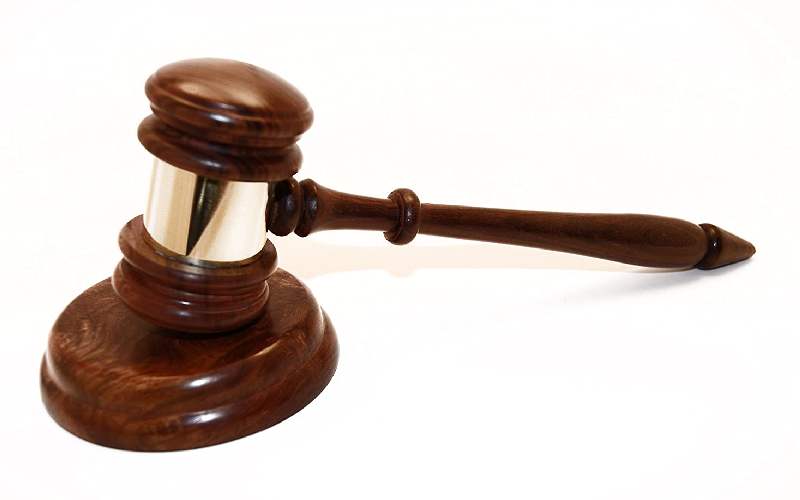 A Nairobi court has restrained bloggers from publishing any malicious articles against Urithi Housing Co-operative Society Limited.
Lady Justice Lucy Njuguna issued the orders after the Housing firm moved to court to contest what it termed defamatory articles by a section of media outlets and bloggers.
"Pending the hearing and determination of this application, a gag order has been issued against blogger Susan Wanja using a pseudo name Freedom Becoz of Brave (Urithi Scams Group) or any other media compelling them to immediately remove from publication and cease the publications against Urithi," ordered Judge Njuguna.
She has restrained the publications on telegram groups particularly Urithi Scams Group and Kenya Insights.
The judge also ordered the removal of the posts on Facebook pages and account, pages and other Facebook platforms blatantly and openly discouraging members of the public from investing with Urithi.
"I restrain the publications on Twitter handles, tagging or Direct Messaging influential twitter handles, tweets or using any other pseudonyms to write falsehoods regarding Urithi Housing projects and any of its products, "ruled Judge Njuguna.
The order also stops the bloggers and media from defaming Urithi Company CEO Samuel Ngundo. Further Defendants are ordered to remove publications dated July 5, 2020, under the heading 'How Urithi Members paid millions for air'.
"I order the removal of various twitter messages by Susan in her timeline defaming Urithi, which were retweeted all over the social media platform," ordered Njuguna.
The order restrains the bloggers and other media platforms from further authorising, uttering, writing, distributing and or otherwise publishing any interviews, articles, comments and or words that are libellous or injurious to Urithi pending the hearing and determination of the suit.
Urithi through its Chairman Samuel Maina claims that Susan Wanja using pseudo name had published untrue and defamatory articles at Urithi Scams Group and Kenya Insights against his company.
In court documents, Maina through lawyer Mwenda Njagi indicates they have successfully completed and handed over 59 projects to their members and have 30 projects under Title processing stage while 45 are under constructions.
Maina added that Wanja has been defaming him and his company on Facebook and other online platforms blatantly and openly discouraging members of the public from investing with Urithi housing cooperative company.
"That a temporary injunction is issued to restrain Wanja and other media outlets from further authorising, writing and publishing any articles, comments that are libellous or injurious falsehood pending hearing and determination of the suit", the court papers read.
He claimed the defamatory articles at Urithi scam group were published between July 1 and 10, 2020 and has been repeating thereafter.
The businessman says that the allegations contained in the Article had a clear intention to scandalise, defame and injure his reputation and ridicule with the aim of causing damage and injury to his reputation in general.
Maina also wants the Directorate of Criminal Investigations to probe and unravel the identities of Wanja who has portrayed him (Maina) as a person of loose morals and a fraudster who cannot be trusted with public funds and office.
Consequently, Maina says in court documents that the publication of confidential reports purportedly from Wanja which was unverified and suspected to be stolen information.
A leading East African Media House is a respondent in the suit.
The matter will be heard on September 21, 2020.