Top 35 Under 35 mentorship awards winners to be announced on August 12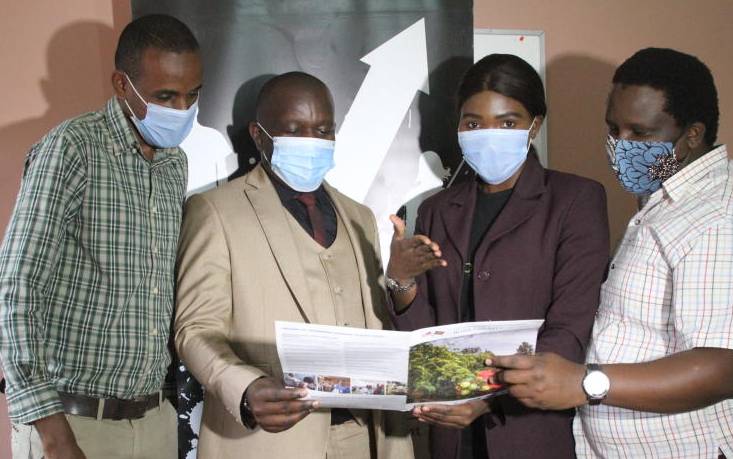 Winners of the 2020 Top 35 Under 35 youth mentorship awards will be unveiled on August 12.
The award is an annual initiative seeking to recognise an individual or organisational accomplishments in different areas of youth engagements.
This was revealed by Youth Agenda Kenya CEO Kelvin Keya, the organisation behind the noble cause, who noted 135 participants had been shortlisted from 1100 applications.
The number, he said, would be reduced to 35 finalists who will compete for 15 available categories.
He said a team of competent judges were on course to pick candidates with outstanding ideas for the awards.
Keya revealed candidates with compelling ideas in the areas of youth leadership, governance, economic empowerment, gender development an advocacy will have a higher chance of being nominated to the finals.
"We are considering submissions with strong inspirations, digital skills, leadership and politics, youth employability and ideas for young people creating new opportunities for others," he said during an interview with Standard in Nairobi.
The finalists will be recognised under Youth of the Year categories in Exemplary Leadership, ICT, Agribusiness, Manufacturing, Health, Entrepreneurship, Media, Sports, and Creative Arts among others.
This year, he noted, the winners will be announced during celebrations to mark International Youth Day on August 12, a day set by United Nations to draw attention to a given set of cultural and legal issues surrounding the youth.
Keya revealed the Ministry of Public Service, Youth and Gender office had agreed to be a partner during the awards ceremony with President Uhuru Kenyatta expected to grace to attend.
He said the event would be unveiled virtually as a precaution to curb the spread of Covid-19 infections.
"Participants have a chance to have a session with the President to discuss the challenges they are facing and also the solutions they are providing to overcome challenges faced during Covid-19 pandemic," he said.
The cohort will also benefit from a one-year leadership program for them to mentor and inspire other youth countrywide.
The platform will seek to harness and nurture young people through informed, innovative and value-driven approaches for personal, community and national development.
"We are inviting partners and players to join us on the mentorship of these young people. We have realized just awarding 35 is just but a drop in the ocean, we are looking to a possibility of awarding more than that number," Keya observed.