PCEA Church mourns passing of top clergyman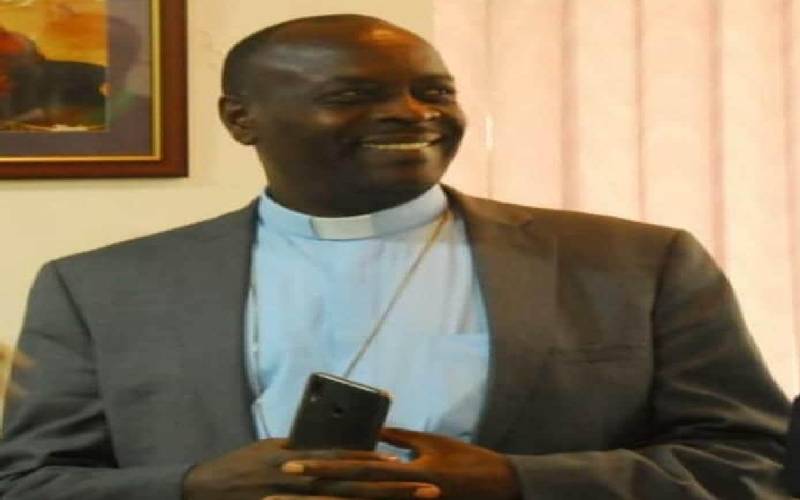 Clergy and members of the PCEA church in Kenya are in mourning after the passing of Reverend Peter Kania (pictured above), the former Secretary-General of the PCEA General Assembly.
Messages of condolences for Rev Kania's family and friends poured in following his demise in Nyeri County.
Nyeri Governor Mutahi Kahiga said the Rev Kania was a faithful servant of the Lord.
"You have fought the good fight. You have done your part. Go rest in the mountains," said Kahiga.
Reverend Kania who hailed from Aguthi/Gaaki Ward in Tetu Constituency, was a well-known figure at Gaaki Parish Nyeri Presbytery and the county.
On July 14, Governor Kahiga had posted a get well soon message to the Reverend with other social media users following suit.
Speaker John Kaguchia also posted on the cleric's illness noting: "My heart goes out to my friend and brother Rev Peter Kania the Current Secretary General of PCEA Church in Kenya who is fighting for his life in ICU at Nairobi Hospital."
In May this year, Rev Robert Waihenya was installed by PCEA moderator Rt Reverend Julius Mwamba taking over the position from Rev Peter Kania.
The ceremony took place in presence of delegates at the church headquarters in Nairobi while as delegates watched the unfolding events through a live stream.
Reverent Kania's time in office as Sectary General would have expired next year.
Ordained as a priest in 1977 and elected PCEA General Assembly Secretary General in 2015, he previously served as the PCMF Director and holds a Master's Degree in Theology.